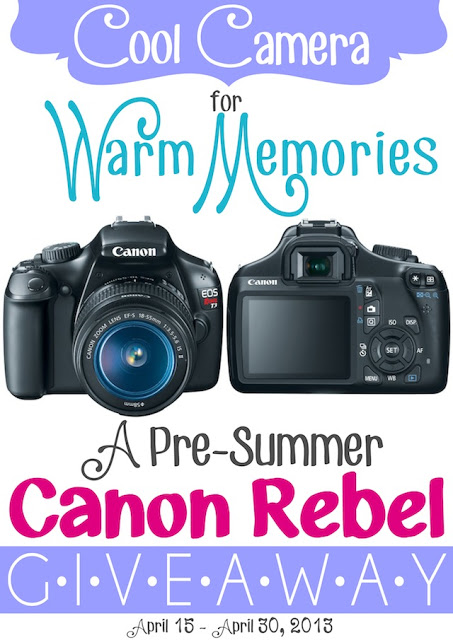 Happy Monday!!! Today I'm participating along with 20 other fab gals, in a really nice giveaway that one of you lucky people could win! I would love it to be one of my followers so be sure to enter….
I know I love to take pictures – whether it is for capturing family memories or taking pictures for my blog. I know I am dating myself but my first camera was a Canon AE-1. It was my first 'big' purchase with my first 'real' job. It was great (well unless of course you didn't load your film right or somehow the back opened and you exposed your film). Then came the waiting part for the film to be developed and you had to cross your fingers they turned out… so flash forward to current technology where you can click away, see instantly what you took and send to your family in a snap. We've come a long way baby!
Here's a complete list of the sponsors… You can enter starting today until April 30th.