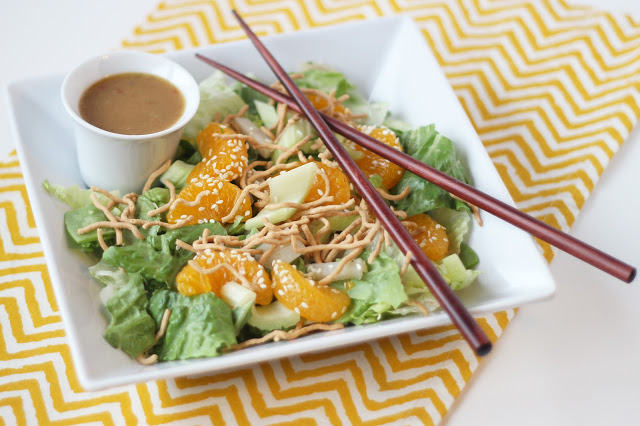 I don't know about you but I'm so in the mood for some non-winter food. Like grilling and salad. So when the temps hit 50 on Sunday I knew it was time to dust off the grill cover and take it for a test drive.
The salad fixings were pretty basic but with an Asian flair. I started with some romaine lettuce and added to it – diagonal sliced celery, chopped chives, sliced water chestnuts, mandarin oranges, chow mein noodles and a sprinkle of sesame seeds. I wish I had some slivered almonds – I think those would have worked well too.
Next up I took about 12 oz. of boneless chicken, cubed and skewered it and sprinkle lightly with a bit of Chinese 5 spices. The chicken was grilled for about 15 minutes until done.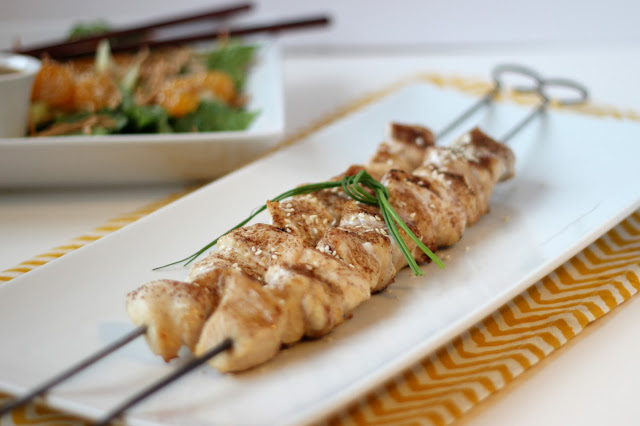 The complete meal was the salad above with the chicken on top. Right now one of my favorite salad dressings is from Trader Joes' called Spicy Peanut Vinaigrette and it is only 70 calories for 2 tablespoons.
This light and refreshing meal was exactly what I was craving!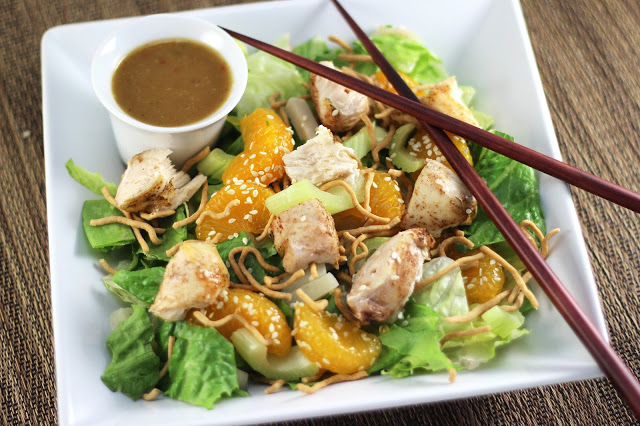 What have you been eating lately?