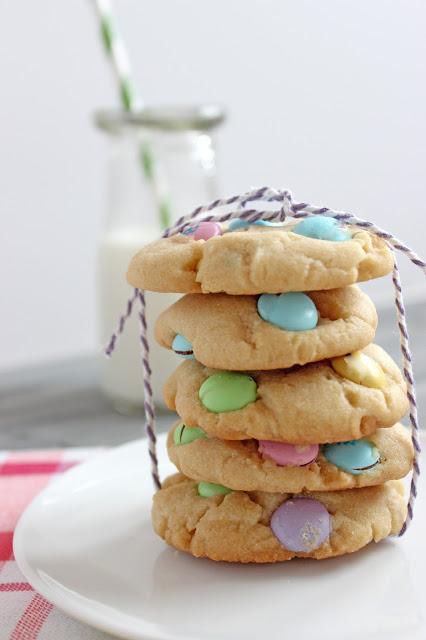 Happy Easter weekend! I have spending the last couple of days getting some treats together to take to our friend's house tomorrow. First up are some M&M cookies that I first saw at This Gal Cooks. They looked so festive and since there will be some wee ones at the dinner, I know I can't go wrong with these cookies.
Hop over to see Julie to get the recipe! I admit I have had a couple just to taste test. These are delicious – not too sweet and a nice texture.
I'm working on a coconut cake now and some push pops… posts later!