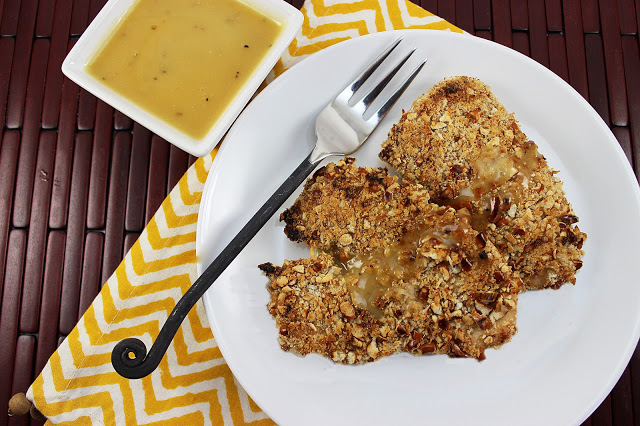 I dined alone tonight – the DIY Guy went fishing on the Mississippi today – apparently the walleye are biting and even though it was 35 degrees when they left this morning, that did not stop them. He left at 9 this morning – it is now 8 and he is still not home…. not sure what that means. Could the fish be biting and he is having the time of his life or is he not leaving until he catches one! Only time will tell…
So, I had this meal planned for us and at 6 I gave up waiting for him and decided to go full steam ahead. The chicken was defrosted and I was super excited to try it. I had seen various variations of this on the web and tweaked up a version that I think is quite tasty.
Recipe Source: Adapted from Food and Wine
There are some leftovers for John whenever he decides to come back! Hopefully he was able to provide for the family!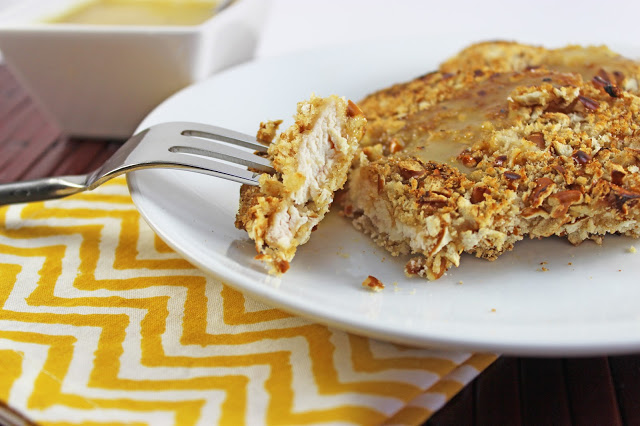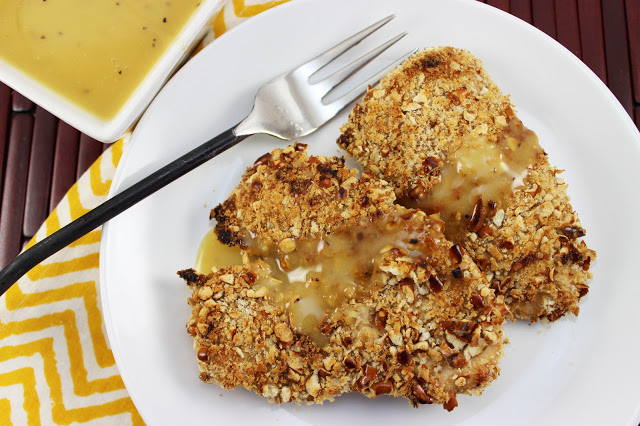 I didn't serve myself a side…. but I think it would go well with a nice, crisp green salad. What do you think?? or maybe a side of walleye 🙂
Honey Mustard Pretzel Chicken
Serves: 4
Calories: na
Prep Time to Table: 35 minutes
Recipe : adapted from Food and Wine
Ingredients:
-1 cup panko crumbs
-1 cup pretzel crumbs
-1/4 cup olive oil
-1/4 cup honey mustard
-1/3 cup honey
-2 T water
-1 ½ T red wine vinegar
-S&P
-1 lb boneless chicken breast cut into about 5-6 pieces, pounded to ½" or less
-flour
Preparation:
1. Preheat the oven to 400
2. Toast panko crumbs until light brown in a skillet heated over medium heat – be sure to keep an eye on and stir frequently. Place in a bowl
3. In a food processor, pulse the pretzels until you have about ¼" pieces and place in bowl
4. Clean out the food processor and then add oil, mustard, honey, water and vinegar. Combine then add S&P to taste. Place ½ of the sauce in a large shallow bowl.
5. Take chicken pieces and dredge in flour then dip both sides in sauce then place in crumbs.
6. When chicken pieces are coated, add a non-stick cookie sheet in oven for 5 minutes, remove and add chicken pieces and bake for about 20 minutes until chicken is done. About half way through flip pieces over.
7. Chicken is served with the extra sauce. Serve warm or at room temp – not hot.
Notes: