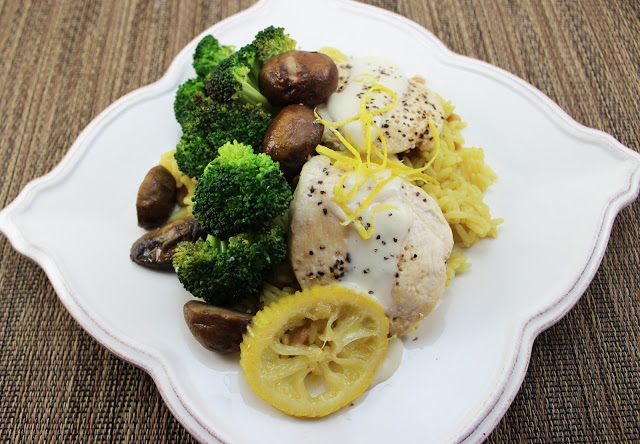 Well, after about 2 weeks of not cooking much due to lots going on, I finally was able to plan some meals this week. I'm also trying too to stick to a healthier diet and this recipe fit the bill. Without the rice, each serving is about 295 calories- the rice adds another 200 more. So for under 500 you can have a complete and pretty filling meal.
Recipe Source: BH&G 30 Minute Meals
I just love lemons too as it gives it a nice fresh flavor and the broccoli was some of the best we have had lately. The DIY guy also liked it and he went back for seconds…so his calorie count is a little higher 🙂 But I don't think is watching as closely as I am!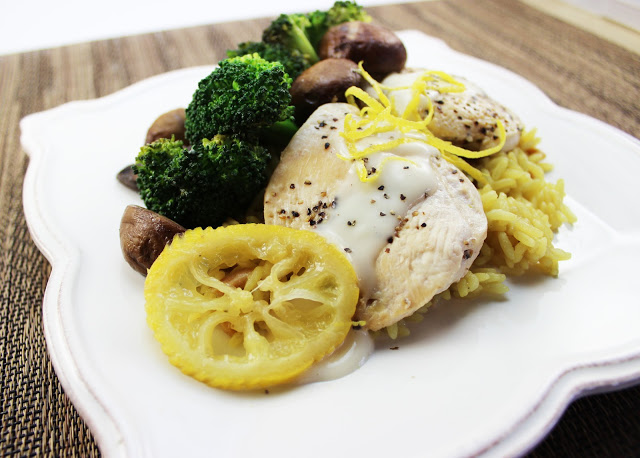 Chicken and Lemon Broccoli Alfredo
Serves: 4
Calories: 295 (w/o rice)
Prep Time to Table: 25 minutes
Recipe : BH&G 30 Minute Dinners
Ingredients:
-4 small boneless chicken breasts
-2 T olive oil
-8 ozs fresh baby bella mushrooms, sliced
-1 lemon
-a head broccoli cut into florets
-10 oz light alfredo pasta sauce
Preparation:
1. Sprinkle chicken lightly with S&P. In a large skillet add olive oil and heat over medium high heat. Add the chicken and mushrooms and cook for 4 minutes (2 minutes per side for chicken)
2. Use a zester and peel lemon (2 tsp) then cut lemon in slices. Add broccoli and lemon to skillet then cover and cook about 8 minutes until chicken is done. Stir occasionally.
3. Remove everything from skillet by serving chicken over rice (I used Uncle Bens 90 second rice pilaf) and adding other ingredients on side.
4. Heat the sauce in the skillet and spoon over the chicken
Notes: