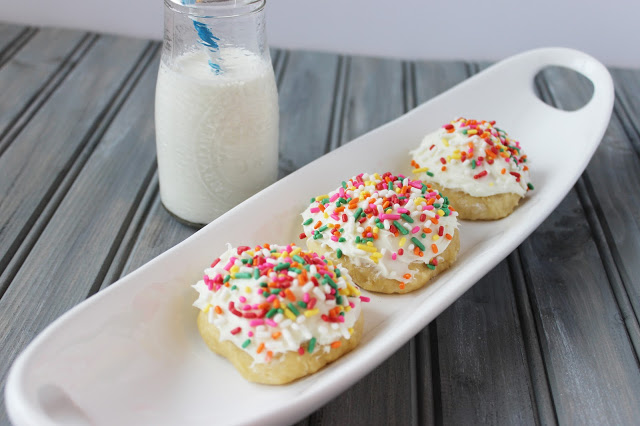 Sorry, its been awhile since I've had a post but I think this is worth the wait! On Friday night we had some friends over for some apps, pizza and dessert. I wanted to make something very simple but also very yummy. So I pulled out my homemade trusty cookbook because I knew I wanted to make these. I wish I knew the history of this recipe…. it was given to me from my mom who got it from one of her best friends, Mary, back in the 1950's – I have no idea who Aunt Katie is! There is just something about the cake texture of these with the frosting that is very addicting. And honestly, I have not met one person who didn't like these – they are that good! And speaking of the frosting – you can just use canned vanilla – no fuss!
Recipe source: Family favorite
These also freeze very well and I actually like them this way too… I wait about 5 minutes after pulling them out. Warning – it is hard to stop at one!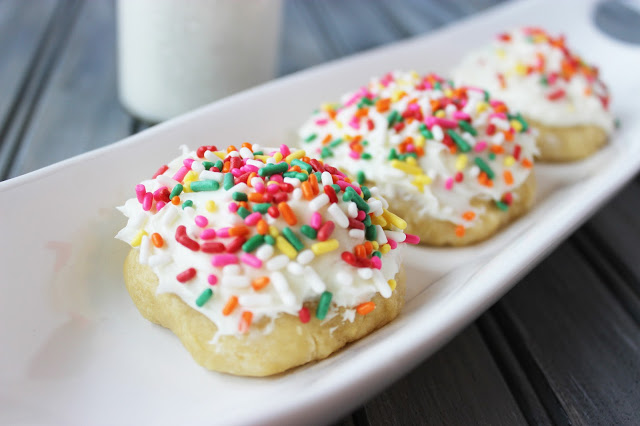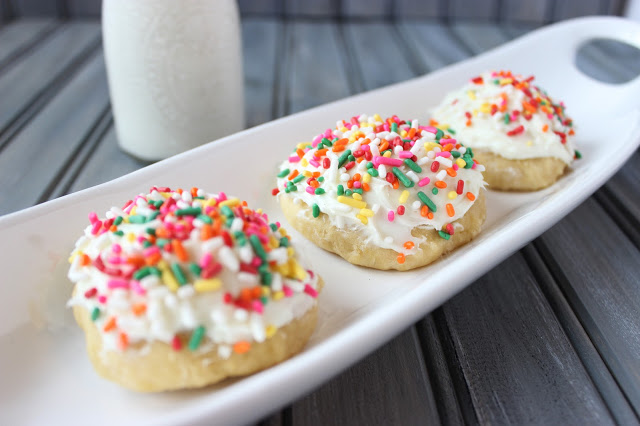 Ingredients:
– 3 eggs
-1/2 cup milk
-1 t vanilla
-1/2 cup shortening
-3/4 cup sugar
-1 dash salt
-2 t almond extract
-3 cups flour
-1 T baking powder
-I can vanilla frosting
Preparation:
Mix the first 7 ingredients. Then mix the flour and baking powder together and add to the other mixture. Refrigerate for one hour. Preheat oven to 350 and place about 2T of dough on cookie sheet and bake for 10-12 minutes. When cool frost with vanilla frosting and use your favorite sprinkles.
Notes: these freeze very well