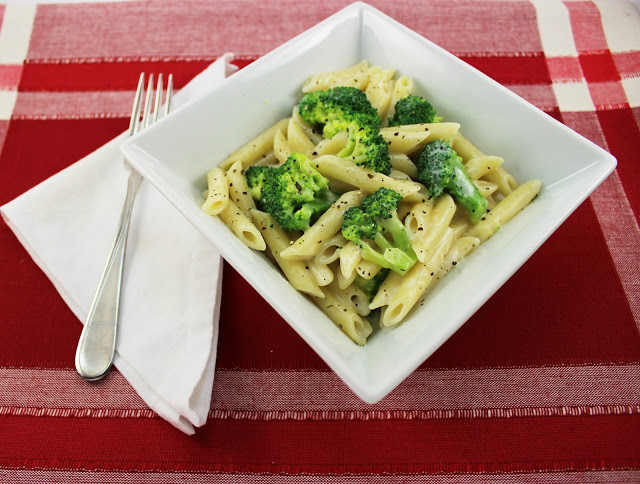 Here's a dish that might appeal to the Lenten crowd who don't eat meat on Fridays. I made this on a non-Friday and the first thing The DIY Guy said is "where's the meat?" Well, I can be happy without meat, not that I don't enjoy it but I also like dishes without it. I love fresh broccoli and that is why this dish really appealed to me. The broccoli is dropped in during the last 3 minutes of the pasta cooking… how easy it that? Then drain and it is ready for the cheese sauce. Since this is a Cooking Light recipe, the sauce was on the lighter side but not light on flavor.
Recipe Source: Adapted from Cooking Light
And as with many of my recipes, this one goes from prep to table in about 25 minutes. I definitely like the quick, easy ones. You could please your meat-eater and add some pre-cooked chicken. Maybe next time!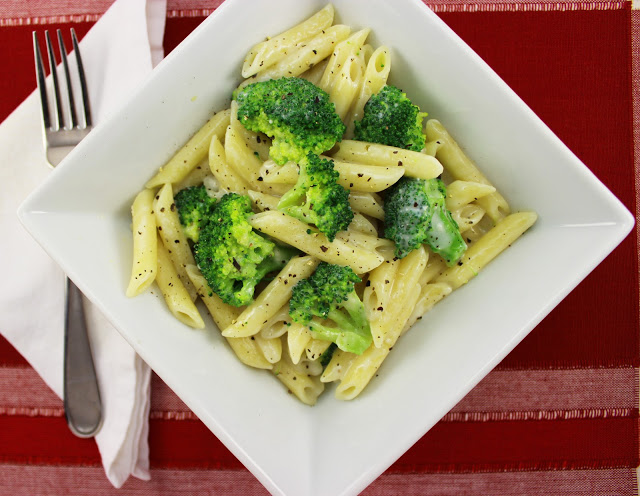 Ingredients:
– 8 oz mini penne pasta
-1 medium head of broccoli cut into florets
-1 1/3 cup skim milk
-2 T flour
-2 T parmesan cheese
-2 T 1/3 fat cream cheese
-1/2 t salt
-1/2 t pepper
-1/8 t fresh grated nutmeg
-2.5 oz grated white cheddar cheese
Preparation:
Cook the pasta and during last 3 minutes place florets to pan then drain and place in a large bowl.
Combine the milk and flour in a saucepan until smooth. Then heat over medium heat stirring with a whisk for about 5 minutes until slightly thickened. Remove from heat and then add the remaining ingredients until smooth. Toss with pasta/broccoli mixture. Sprinkle with Parmesan cheese if desired
Notes: