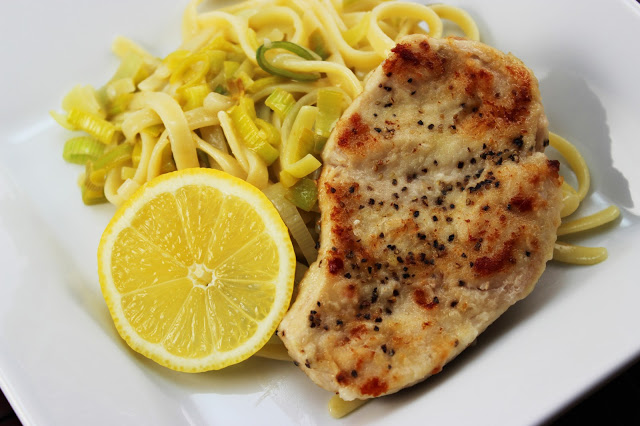 Good Morning! I had meant to post this last night but then got caught up watching the Oscars. Did any of you? Did you think there were any surprises? What were you favorite gowns? And what did you think of the host? I was surprised that Argo won – I thought it might have been Lincoln – we still need to see both. Jennifer Lawrence's gown was my favorite… felt bad for her when she tripped up the staircase though! And lastly, I don't think they will be asking Seth back as host but what do I know… let's get Tina and Amy!
Anyway back to the food… this dish had a great lemony-leek sauce that worked well with the pasta. I like my lemons! Nice quick dinner too!
Recipe Source: adapted from Cooking Light
(printable recipe here)
And now I'm off to work! Thanks for stopping by and have a good week!!