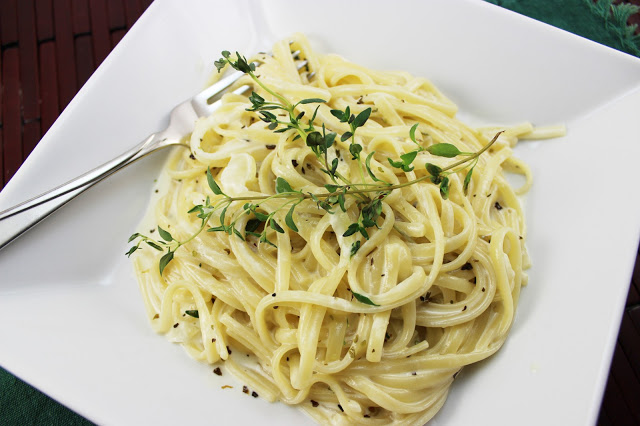 First, I want to disclaim that we did NOT like this dish. I've seen so many recipes with vodka sauce so I decided to give this a try…. we weren't a fan. Even the DIY Guy, who normally eats everything, did not finish. I'll save my vodka for a cosmo – that I know I like!
That being said, you may like it but if I made it again, I would sub dry white wine for the vodka. I think that would work well in this dish. It has good herb flavoring with heavy cream and parmesan cheese that really gives it a creamy texture.
Recipe Source: Adapted from Bon Appetit
But it was fun taking pictures!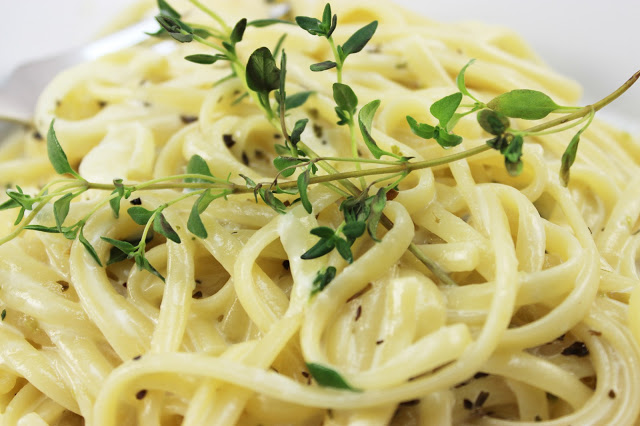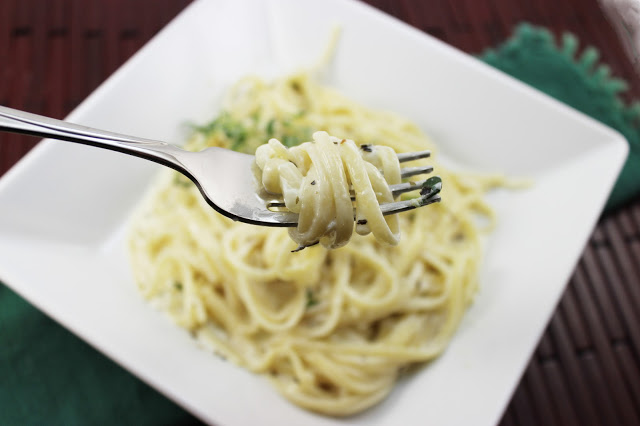 Ingredients:
-2 T butter
–
1/4 cup onion thinly sliced
-1 T fresh thyme chopped
-1 tsp dried basil (or 1 T fresh chopped)
-1 tsp dried oregano
-1 cup whipping cream
-1/2 cup vodka
-12 oz. cooked linguine
-3/4 cup grated parmesan cheese
Preparation:
First melt butter in a large skillet and sauté onions until very tender over medium heat. Don't let get brown (about 10 minutes). Add herbs and sauté one more minute. Next add whipping cream and vodka and let it simmer for about 8 minutes until slightly thickened. Toss with cooked pasta and cheese.
Notes: I would sub dry white wine instead of the vodka