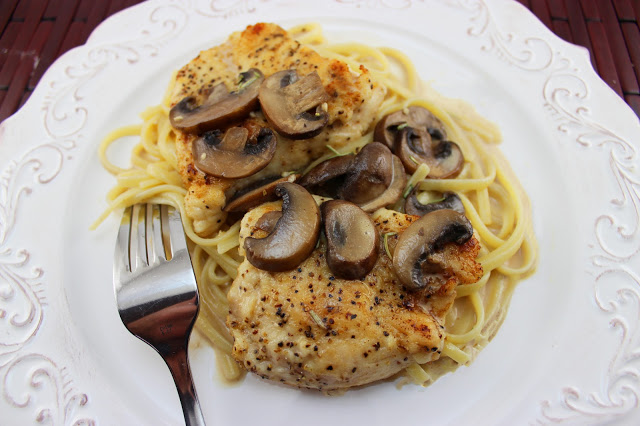 Here's an easy and elegant meal you can put together in 20 minutes – I'm not kidding. The flavors are so amazing – Port and rosemary with a bit of heavy cream (what doesn't taste good with this ingredient!) If you aren't a fan of using alcohol in your dishes, a substitute of cooking sherry would work well too. I opted to serve over pasta but rice would be another good choice. Impress yourself and others – serve this up soon!
Recipe Source: Adapted from Bon Appetit
This was also requested by the DIY Guy to keep in the rotation and not only make it "once". I will be happy to oblige… definitely company worthy too!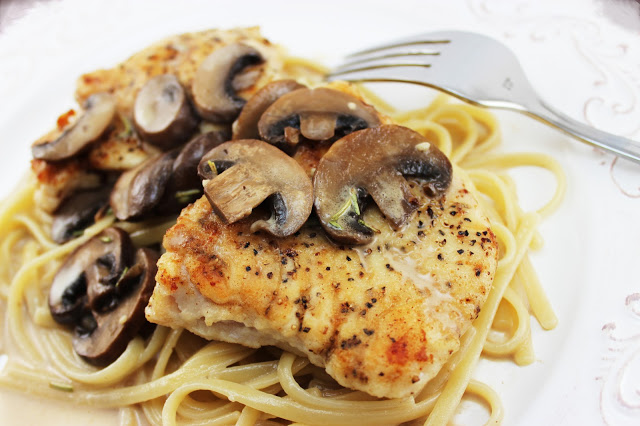 Ingredients:
-4 T butter
-2 cups sliced baby bella mushrooms
-16 oz boneless chicken breasts
– about 4 pieces total pounded thin
-flour
-1 tsp minced garlic
-1/2 cup port wine
-1/2 cup chicken broth
-1/2 cup whipping cream
-1/2 tsp dried rosemary
Preparation:
Melt 2 T of butter in a large skillet – medium/high heat and sauté mushrooms until golden (about 5 minutes). Remove and melt the remaining 2T of butter in skillet. S&P chicken then coat with flour. Add to skillet and sauté about 4 minutes on each side until cooked through. Remove and keep warm.
Add garlic and sauté one minute then add port and bring to boil – scrape up browned bits. Add broth, cream and rosemary and boil until slightly thickened. Add mushrooms and chicken and heat through. Serve over pasta or rice.