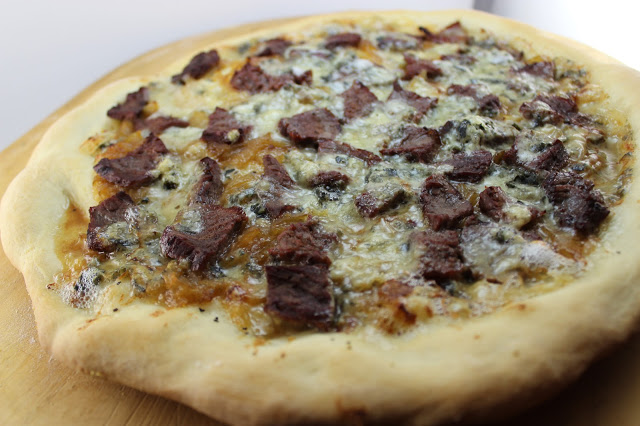 As you know, we love our pizza here on Friday nights and I'm always looking for new ways to come up with different toppings. Recently I was flipping through some of my cookbooks and came across this pizza. It had a key ingredient for The DIY Guy – meat…. and not just any meat but sirloin steak. It looked intriguing so I thought why not give it a try.
The results were pretty good… but not good enough to share a recipe :-). I want to experiment and tweak it a bit. It called for caramelized onions (good!), grilled sirloin steak (good!), roquefort cheese (good but a bit too much) and roasted garlic paste (this is what I would leave out next time!).
I have a modified recipe in mind for next time – stayed tuned for a new and improved recipe in the next couple of weeks…. The DIY Guy is going ice fishing next weekend and I will need him around as my official taste tester!!
Have a great week! If you have made something similar, let me know.