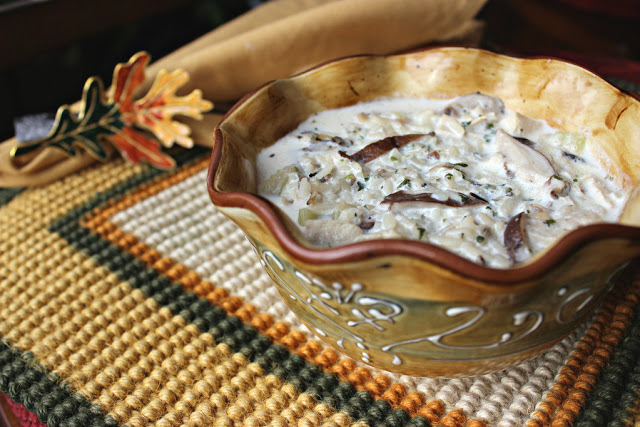 Tonight I'm sharing a tasty and quick wild rice soup. This recipe caught my eye in a Midwest Living magazine due the QUICK part being a package of quick-cooking long grain and wild rice (I used Uncle Bens). Another bonus the flavor packet really gave a nice seasoning to the soup. And as you know (well, if you live in the frozen tundra) a nice, warm bowl of soup really hits the spot these last few days when the temps for a HIGH were -2 on Monday and not much warmer since! I think you will like how easy this is to make!
Recipe Source: Adapted from Midwest Living
The original recipe called for chopped cooked turkey but I had some leftover chicken to use up. Either way would be just fine!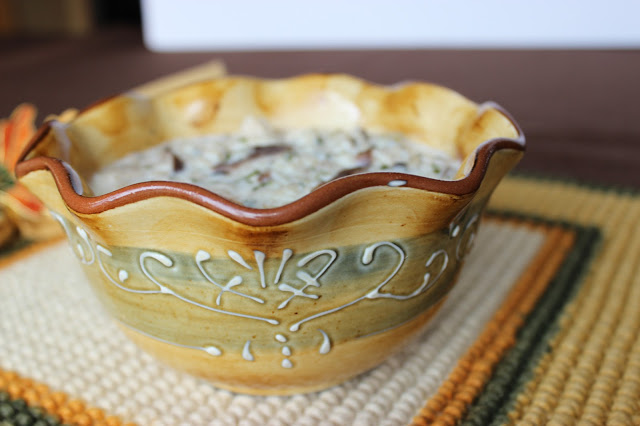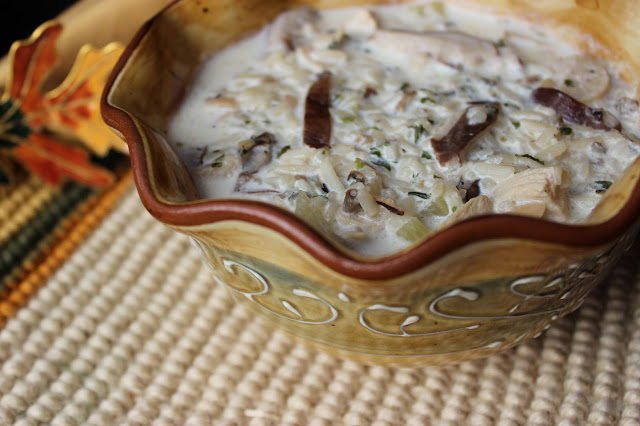 Enjoy!
Wild Rice and Chicken Soup
Serves: 6
Calories: 348
Prep Time to Table: 45 minutes
Recipe : adapted from Midwest Living Feb 2008
Ingredients:
-1 6.2 oz quick cooking long grain and wild rice
-1T butter
-1T olive oil
-5 oz shiitake mushrooms (remove stems) and slice
-1 cup chopped celery
-28 oz chicken broth
-1/4 tsp black pepper
-2 cups chopped chicken, cooked
-1 cup whipping cream
Preparation:
1. Prepare the rice packet as directed but don't use the butter.
2. Melt butter and heat olive oil over medium heat. Add mushrooms and celery and sauté about 5 minutes until soft. Stir occasionally.
3. Add broth and pepper, bring to boil, turn to simmer, cover for 5 minutes.
4. Stir in rice, chicken and cream (I preheat a bit).
5. Heat through and serve
Notes: