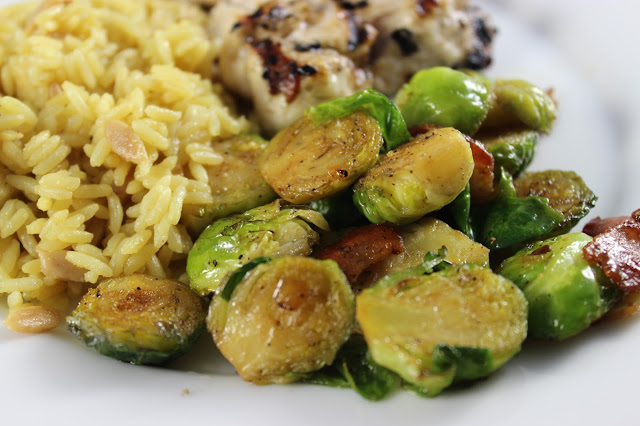 A couple new things to report on from last weekend – I finally took my new camera (a Canon Rebel T3i) out of its box and tried taking a few pictures (next week I go to a class, I have LOTS to learn!) The other is that I've been wanting a light box to take pictures since it is dark out while I am preparing dinner. Natural light is the best but this time of year it is not an option when I get home from work.
The DIY guy and I came up with a design and we both worked on it (a future post will be on this project). The picture above was taken with the camera and placed in the light box – I was pretty pleased with both.
Another new thing for me was making brussel sprouts – first time! They just looked so fresh and appealing as I was walking through Trader Joe's, that I couldn't pass them up. I first diced up some bacon and sauteed it until crispy and set aside. In the drippings with another tablespoon of olive oil, I sauteed some shallots until soft and also set them aside. I added the sprouts in small batches and browned on each side with a little sugar and once they were all done, I placed everything back in the pan with salt and pepper, covered and cooked an additional 7 minutes. The turned out super yummy.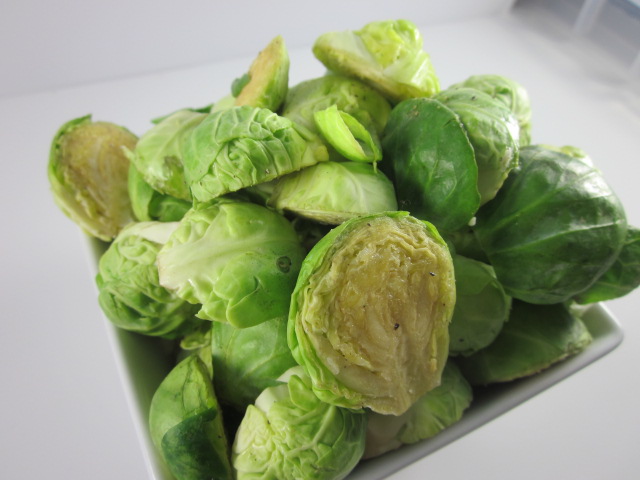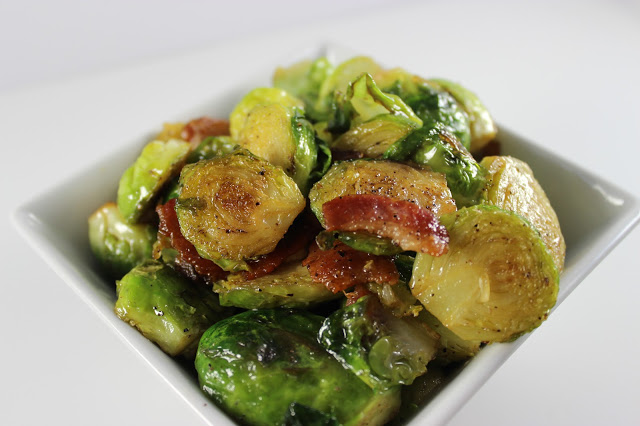 For the chicken, take a pound of boneless chicken, cube it and place in a baggie with 1/2 cup Greek Vinaigrette dressing and 2 tablespoons of mayo. Marinate for 1-2 hours. These taste best skewered and cooked on a grill. Super easy!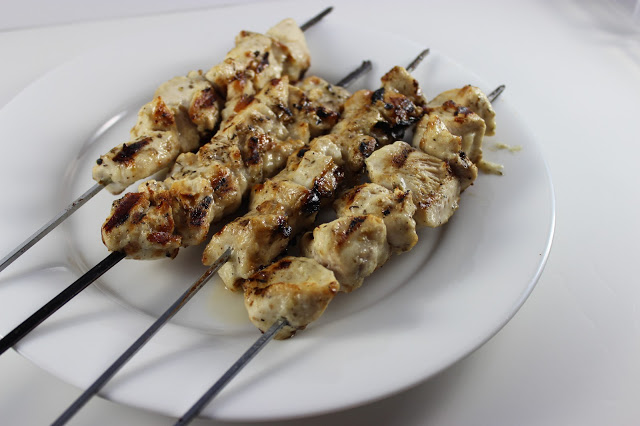 I'm excited to learn more about my camera and experiment with picture taking. Thanks family for the Christmas gift! You know I'll be cooking more so I can do "photo shoots" but maybe that was your plan all along :-)!