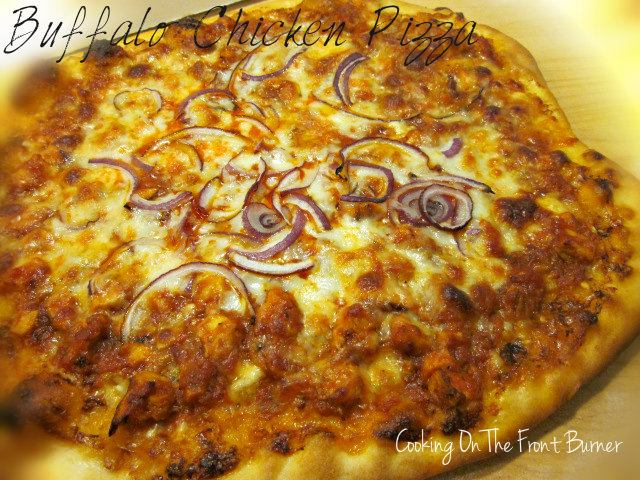 I've missed you homemade pizza but now the weather is cooling down and I'm able to use a 500 degree oven again – yea! No more "Papa's in the House" for awhile… I do like you too but it's time for a change.
I'm looking for new toppings (that is, new to me) for the fall and I came across some different versions of a buffalo chicken style pizza. My first attempt was pretty good (really spicy!) but will be tweaking it again before I decide on a recipe to share.
Since I wasn't sure how this one would turn out, I also made one of The Fisherman's favorites – baby bella mushrooms and pepperoni… we had our daughter and son-in-law home too to help with the taste testing. This pizza would have been much better if I didn't use turkey pepperoni – I bought it by mistake – sorry family! At least we had some tasty beverages to go with it!!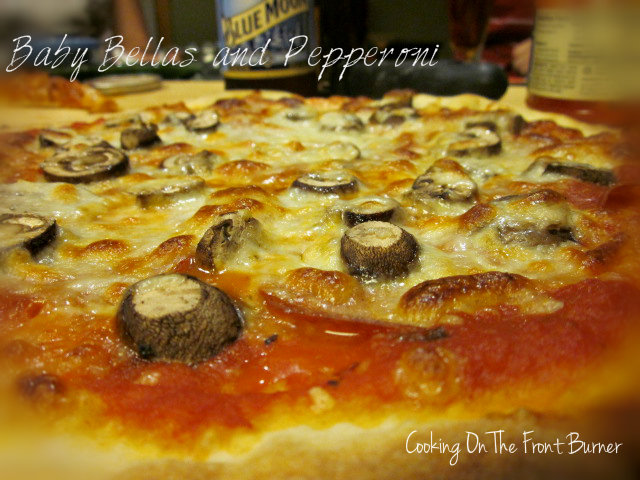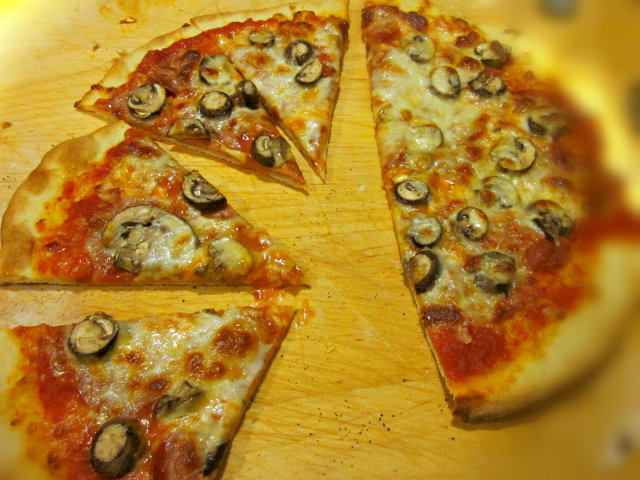 Have some good topping ideas?? Send them my way… I may even name a pizza after you!