Well, I guess it is getting to be that time of year when fall-ish type dishes look appealing in cookbooks. I love summer, had fun this summer, grilled out a lot this summer but now I'm ready for some comfort type meals. I found the perfect new cookbook (well, it looks more like a magazine) and its called America's Test Kitchen Cooking for Two. Yep, that's us – empty nesters and pretty much an empty fridge most of the time! I don't tend to keep much around unless I'm cooking and know we are going to eat it. When the guys and dolls come home, well then I stock up a bit more!
I really liked how quick this dish came together and it looks pretty fancy, right? It only took about 20 minutes so this is another one to add to your "after work and I don't have a lot of time to make something" list.
Recipe Source: ATK Cooking for Two 2012
I served this with potatoes that I had gotten at the farmer's market but think rice (my fav Uncle Ben's 90 second) would have been a better choice – I could see this served over it with the yummy juices flavoring the rice.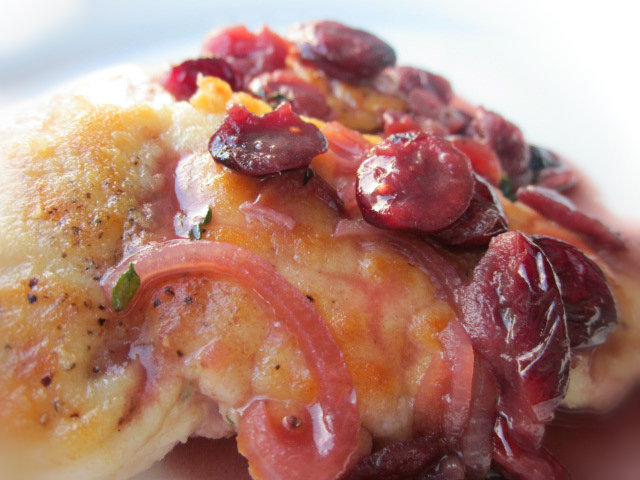 The potatoes were pretty good … I roasted them in the oven with fresh rosemary, olive oil, sea salt and fresh pepper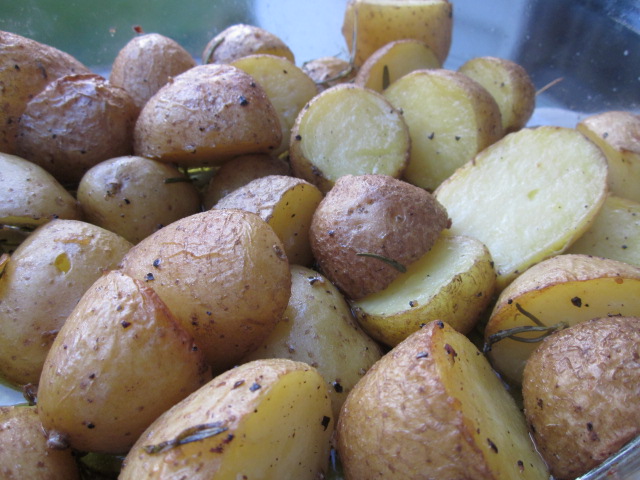 What's your favorite part of fall? Curious minds want to know! I like the clean air and watching the leaves turn…also I tend to bake more – especially with apples from our tree.
Turkey Cutlets with Cranberries
Serves: 2
Calories: NA
Prep Time to Table: 20 minutes
Recipe : ATK Cooking for Two
Ingredients:
-3 T flour
-2 6 oz turkey cutlets pounded ¼" thick
-S&P
-1 T olive oil
Sauce:
-1 T olive oil
-1 shallot, sliced thin
-1 garlic clove minced
-1 tsp fresh chopped thyme
-1 tsp flour
-3/4 cup red wine
-1/2 chicken broth
-1/2 cup dried cranberries
-1 tsp honey
Preparation:
1. Cutlets-place flour in dish. S&P cutlets and then dredge in flour shaking off excess
2. Heat oil in 12" skillet until hot. Add cutlets and cook about 4 minutes on each side until golden brown – only turn once. Transfer to plate and keep warm
3. Sauce-add olive oil and cook shallots about 1-2 minutes until soft. Add garlic and thyme and cook 30 seconds. Stir in flour and cook another 30 seconds stirring constantly. Whisk in remaining ingredients and cook until slightly thickened. Season with S&P and serve over cutlets
Notes: