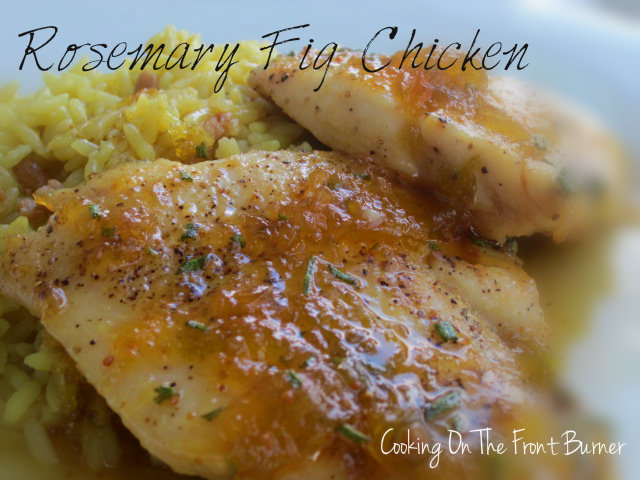 This dinner was at the request of The Fisherman. Since I've been blogging and cooking up some new meals (since Feb. 2011), I hardly ever make the same thing twice… you know – so many recipes, so little time! When I asked him what he would like repeated, he selected this one…said it was one of his favorites. Happy to do so… now you need to do some providing for the family when you go fishing tomorrow… don't let those walleyes get away! We need fish for our Christmas Eve dinner.
Recipe Source: MyRecipes
This dish is definitely easy to do and very company worthy. I paired it with some 90 second Uncle Ben's rice and steamed broccoli (this entire meal is calorie friendly too). Give it a try!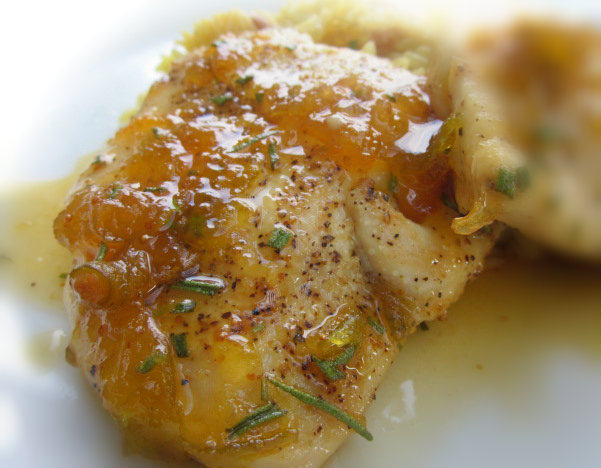 Rosemary-Fig Chicken with Marsala
Serves: 4
Calories: 330
Prep Time to Table: 25 minutes
Recipe : Oxmoor House
Ingredients:
– ½ tsp salt
– ½ tsp garlic power
-½ tsp fresh ground pepper
– 4 (6 ounce) boneless, skinless chicken breasts
-butter flavored PAM spray
-2/3 cup fig preserves
-1 tbl minced fresh rosemary
-6 tbls marsala or other sweet red wine
Preparation:
1. Pound chicken breasts to ½ inch
2. Sprinkle salt, garlic power and pepper evenly chicken and coat chicken with PAM
3. Heat a large nonstick skillet over medium-heat heat. Add chicken; cook
3 minutes on each side or until browned
4. Combine preserves, rosemary and wine in a bowl; add to chicken stirring gently
5. Cover, reduce heat to medium and cook 5-6 minutes or until chicken is done. Uncover and cook 1 minute over medium-high heat or until sauce is slightly thick. Serve with sauce over chicken
Notes: This is good served over long grain and wild rice