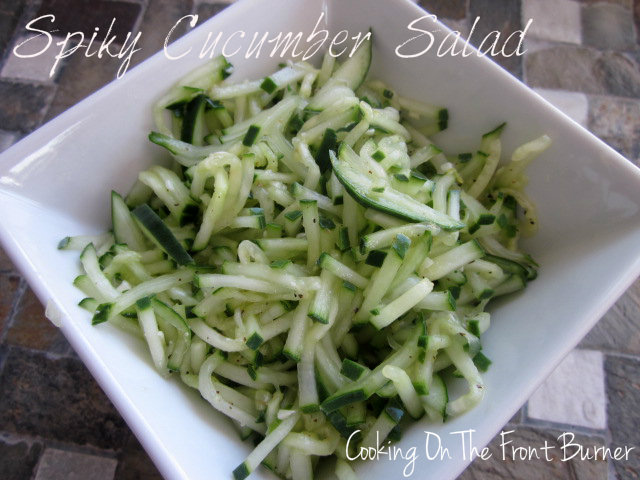 Tonight's side salad uses up some of these pesky cucumbers that are still lingering around. I know from experience that even one mound can produce enough cukes to feed a small army (which is why we did not plant them this year). We like cucumbers but buying a couple at the Farmer's Market helps keep my sanity!
This salad is light and refreshing with an asian twist. I really have enjoyed having a mandoline for making julienne cuts – I could not imagine doing by hand, nor would I 🙂
Recipe Source: Cooking Light
The ingredients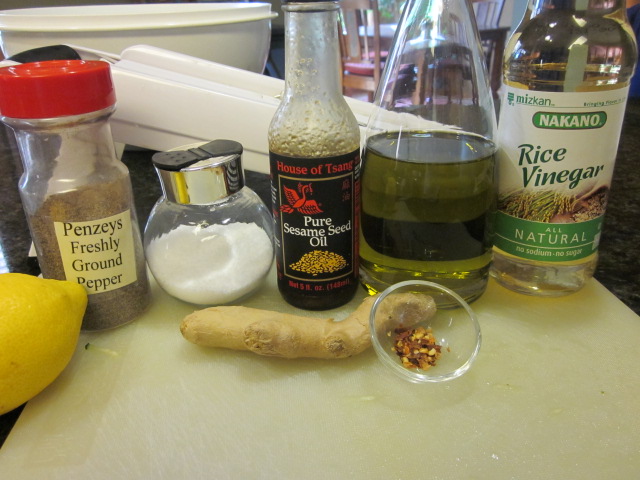 Make a dressing from above and pour over the cucumbers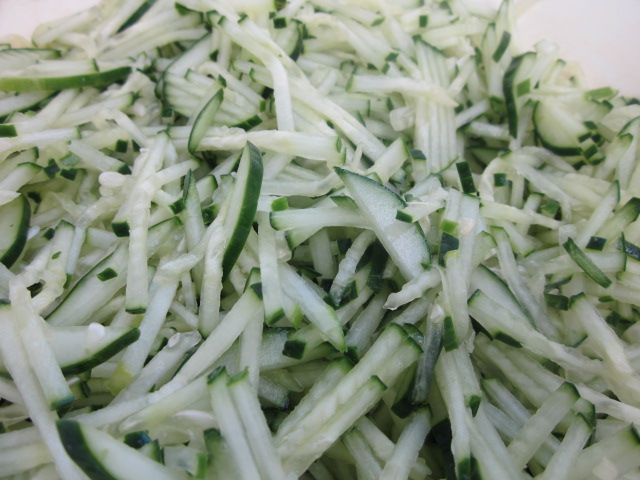 Chill and enjoy!