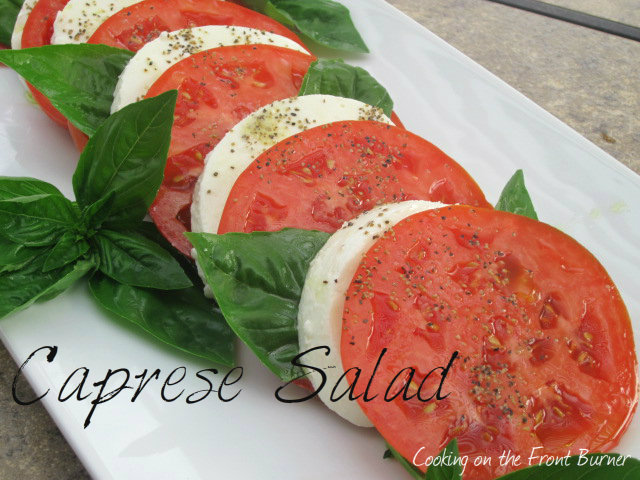 I ♥ ♥ ♥ Caprese Salad – just look at some of my Pinterest items! I love the fresh ingredients and the combination of flavors and textures – a nice light salad especially on a hot night when you aren't in the mood for anything too heavy.
For this salad, I found the perfect tomato at a veggie stand and picked some fresh basil from our garden (which now that it is weeded, I can find stuff easier – ha!), sliced some fresh mozzarella, drizzled with olive oil, sprinkled sea salt and fresh pepper and voila! a tasty fresh salad that was ready in 5 minutes. As much as I longed to eat the entire plate, I shared with The Fisherman and he was glad I did.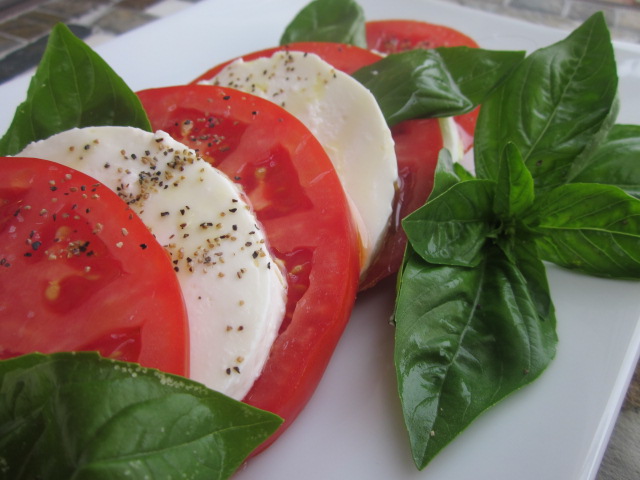 If you are looking for another way to make a Caprese, take a look (here). I fried the cheese and that was awesome too!