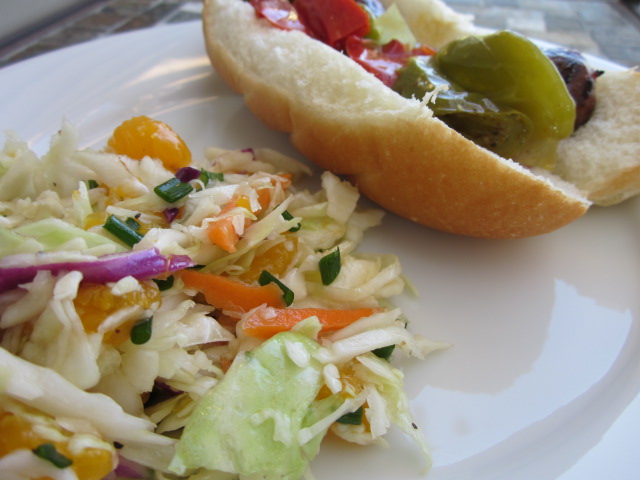 Sometimes simple meals are the best. The Fisherman loves grilled sausages with sauteed peppers. I also had a craving for them and needed something simple to go along on the side. This salad was a snap to make! A few simple ingredients, some chilling time and it was ready to go!
Recipe Source: adapted from Sandra Lee Semi-Homemade
Recipe:
In a large bowl, whisk together 3 T white vinegar, 1T olive oil, 1/2 t sugar, 1/4 t sea salt, 1/4 t fresh black pepper. Add 4 cups slaw mix, 1/2 cup drained mandarin oranges cut in half and 2 T chopped fresh chives. Mix well and chill for about an hour.
This was a very refreshing salad and I would definitely make it again.