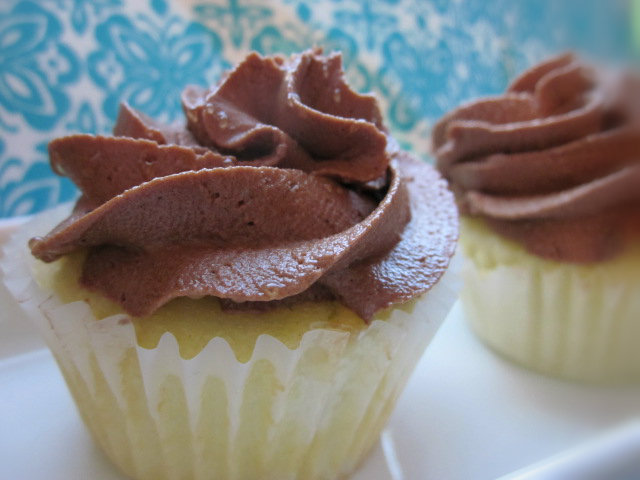 I've been on a dessert kick lately… between book club, girls' night in and this treat for a co-worker's last day of work, I feel like Becky Homecky! Don't worry the Fisherman is still getting fed 🙂 but he is also enjoying "sweet week"
Last week I overheard Ms. A saying she loved yellow cake and chocolate frosting and since most nights I have don't really have much going on (empty nester, TV reruns and my on-again, off-again love affair with the Twins), I decided to make these from scratch. I googled The Best Yellow Cake and found this recipe on SmittenKitten. A thing I would definitely do differently, cut this recipe in half! – she states it would make about 22-24 cupcakes, I got 40! The frosting recipe was an oldy but goody at Wilton.
So Ms. A – it was nice working with you and best of luck as you start your new adventure in Salt Lake City! Keep in touch!