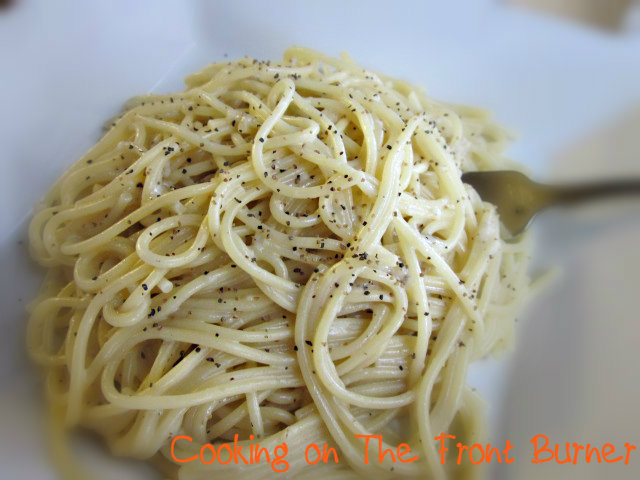 Hmmm… what's in a name… anyone speak Italian? My mom did and wish she taught it to me. If you read the About Me section, you know I grew up with an Italian family. My grandparents came off the boat, settled in Pennsylvania and started a family…. my mom first learned English when she went to school. So when I would be with my mom and grandmother, they would start talking in English, switch to Italian and back again…it just came natural to them and I guess I never knew if they were talking about me 🙂
Anyway back to dinner, this is not a family recipe but it will be now. It came together so easy and I love Pecorino Romano cheese and black pepper (fresh). The English name of this recipe is Spaghetti with Pecorino Romano and Black Pepper. If you do decide to make this, do not substitute any other kind of cheese. This cheese has a real distinct flavor with a nice, sharp bite to it. Use fresh pepper if you have it too.
Source: America's Test Kitchen Pasta Revolution
And here it is with more cheese! Mangia!