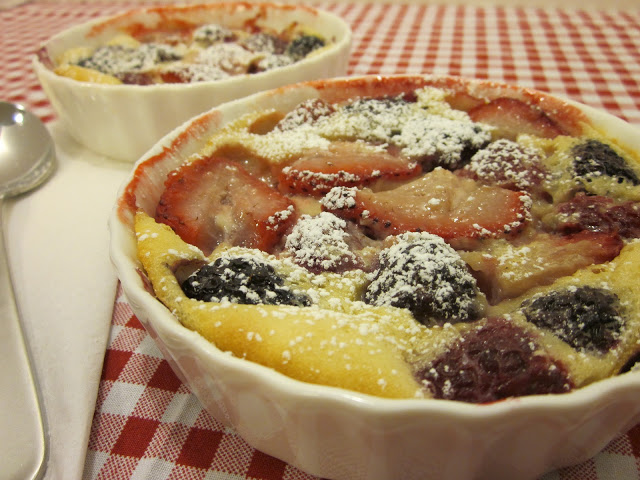 I'm not much in the dessert department – don't get me wrong I love desserts but with just the 2 of us at home, I don't tend to make a lot of sweets (which is why I'm glad there is a candy dish at work!) When I came across this recipe in the BH&G Low Calorie magazine, I knew we could have our cake and eat it too – as the saying goes. From start to finish it took about 45 minutes and at 141 calories per serving – it was a recipe I had to try.
Source: Better Homes and Garden Special Interest Publication Low Calorie
The ingredients and just to warn you, I took lots of pictures of the fresh fruit, I couldn't help myself…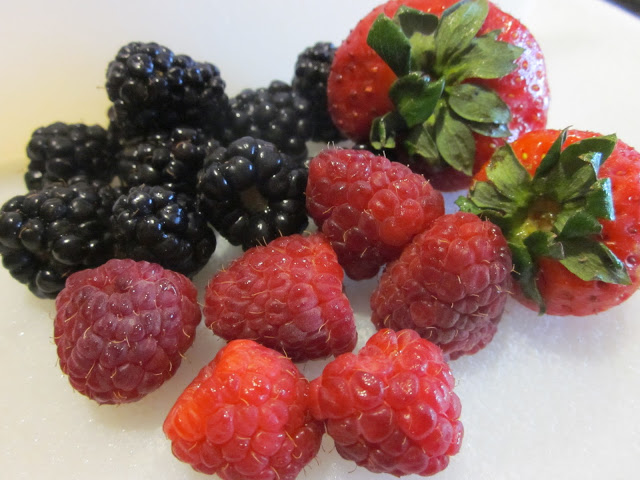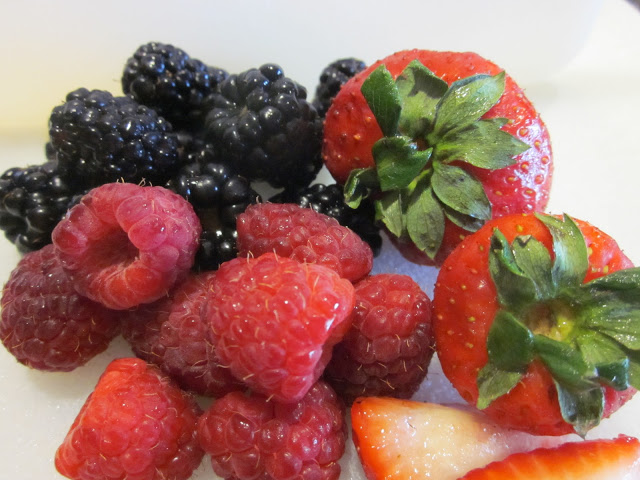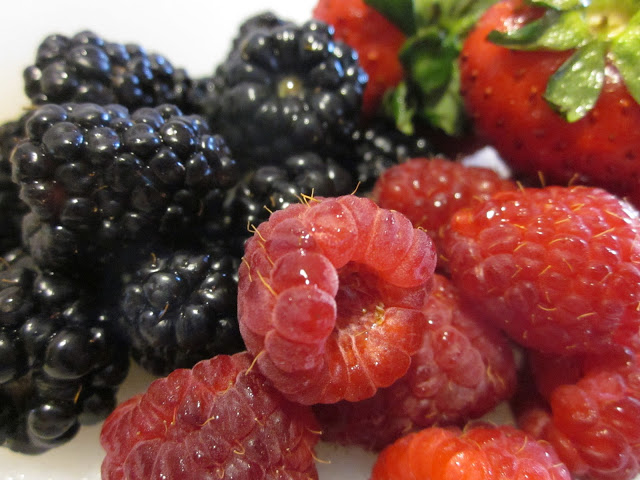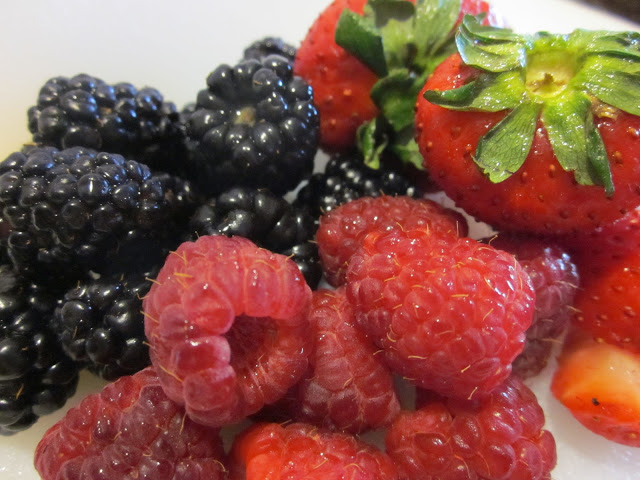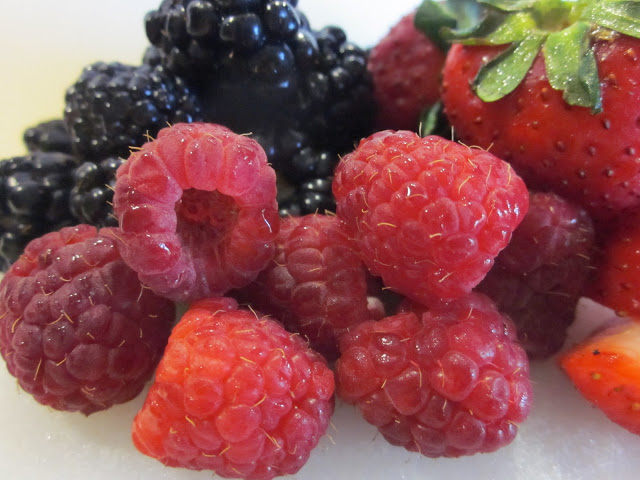 The steps: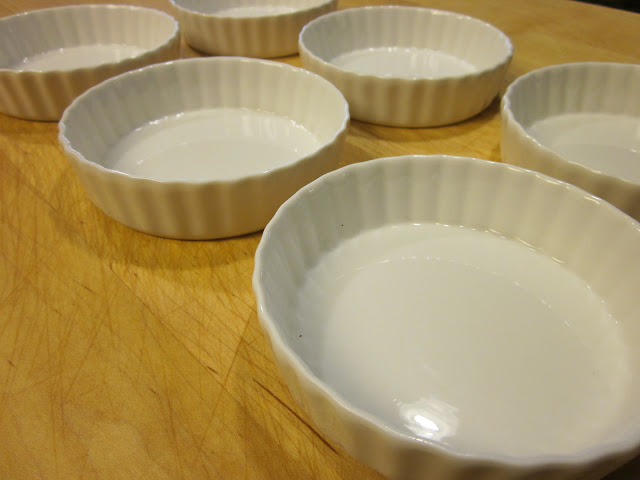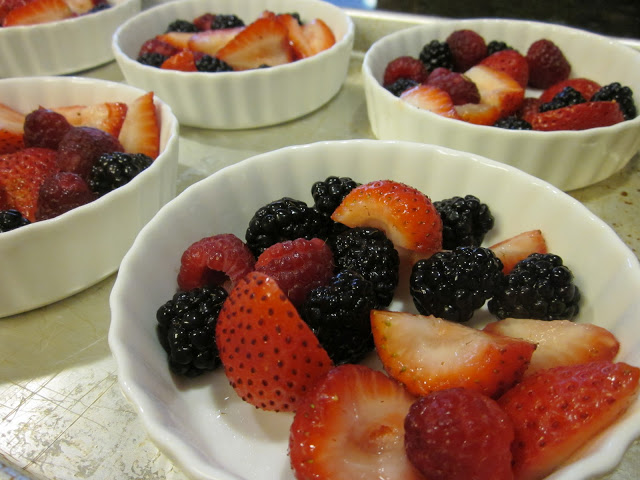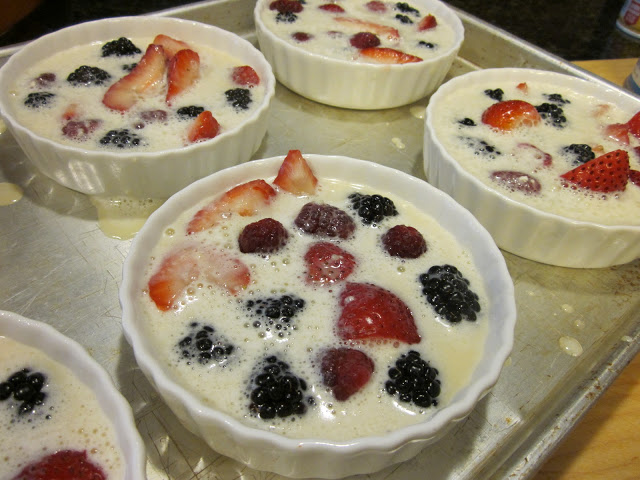 and finally the finished product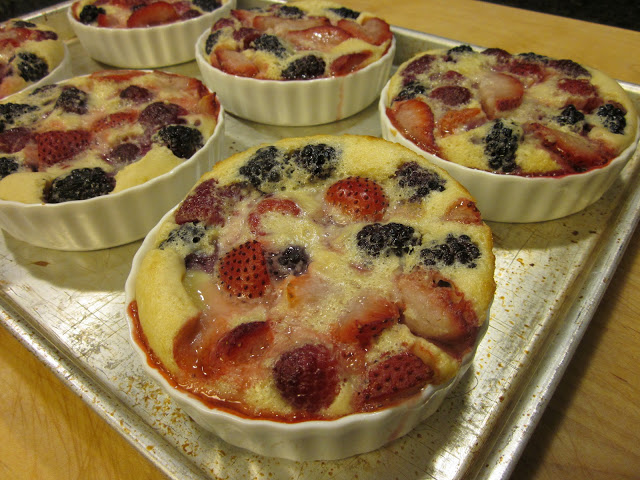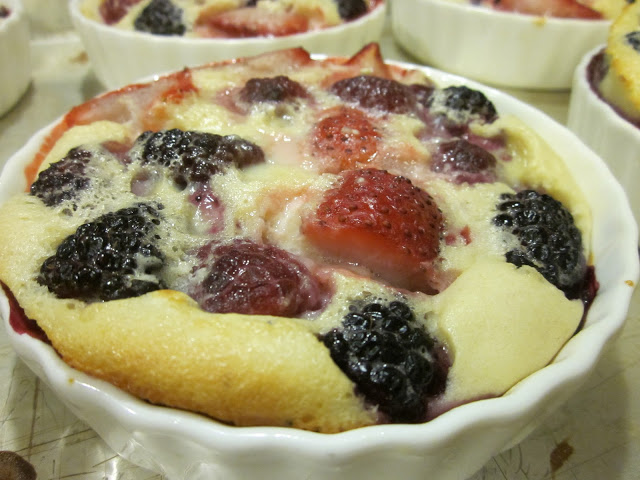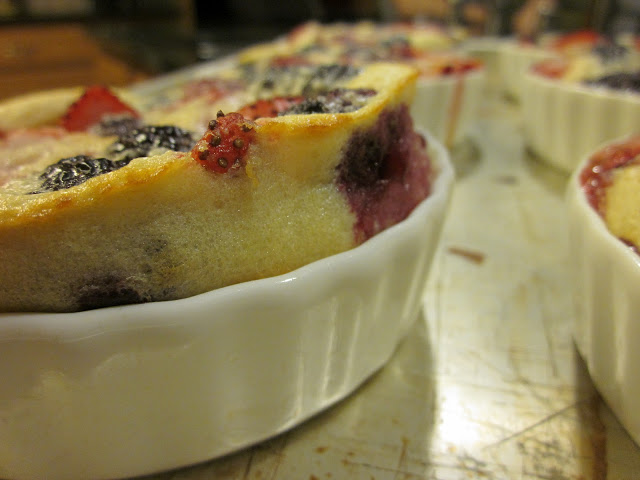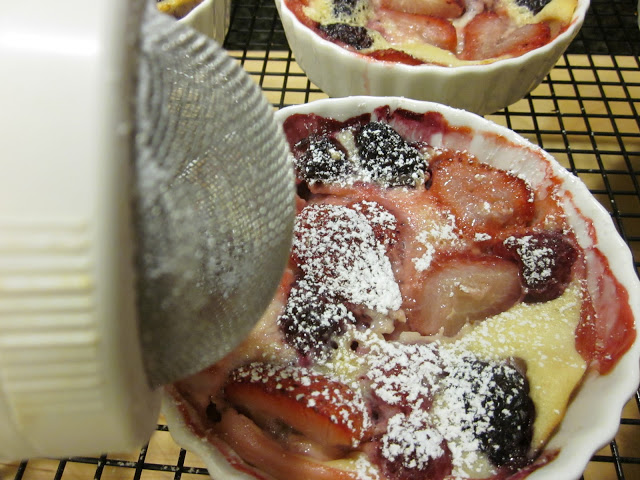 I would highly recommend this dessert and while it said to serve warm, we also enjoyed it again the next day after it was cold in the refrigerator. I'm not sure which way I liked better! So, if you make it and have leftovers, let me know!
Berry Pudding Cake
Serves: 6
Calories: 141
Prep Time to Table: 45 minutes
Recipe : BH&G Low Calorie Recipes magazine
Ingredients:
-Nonstick spray
-2 eggs, lightly beaten
-1/4 cup sugar
-1 tsp vanilla
-dash salt
-1 cup skim milk
-1/2 cup flour
-1/2 tsp baking powder
-3 cups fresh berries (raspberries, blueberries, black berries and/or strawberries)
-powdered sugar
Preparation:
1. Preheat oven to 400; lightly spray 6 six-ounce quiche dishes and arrange on a baking sheet (with sides
2. In medium bowl combine eggs, sugar, vanilla and salt and whisk until light and frothy. Whisk in milk until combined and then add flour and baking powder until smooth
3. Divide berries between 6 dishes and pour batter over berries (batter does not cover completely) bake about 25-30 minutes or until puffed and golden. Serve warm and sprinkle with powdered sugar
Notes: