It's Friday and that means pizza! Tonight I made two kinds – pepperoni/baby bellas and red pepper/baby bellas…. Mr. John likes meat and I'm more of a veggie person – so were both happy and then we went to a movie… can you guess which one? You'll have to scroll to the bottom to see!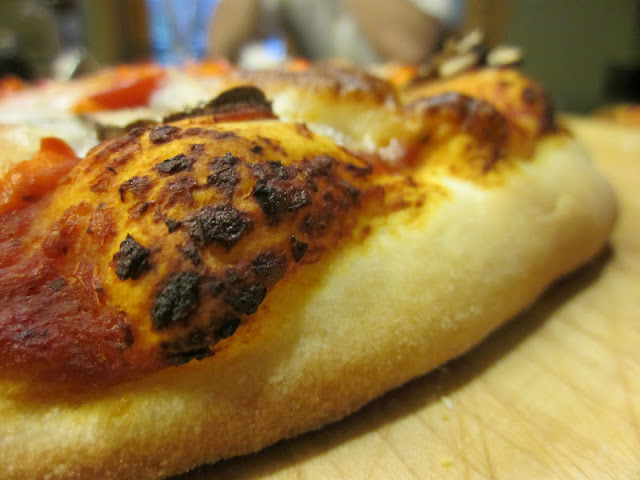 I love pizza dough bubbles
…and now the movie – I loved it! I read all 3 books in 2 weeks… can't wait for the next 2!