This past weekend our friends Dave and MJ hosted a wine tasting party. Last fall they were in the New York Finger Lake region and toured some of the wineries and brought home several bottles with a tasting in mind.
When they first mentioned the idea and asked if I would help make some appetizers, I was game! We had a planning meeting and decided on one hot and cold app for each wine. MJ and I both researched what to pair with each and went from there – MJ made seven, four for me and one for Mr. John (he made his Lucky 27 Chili).
In addition to making food, I offered to make a table centerpiece. If you don't know it, Sam's Club has beautiful flowers – I bought a dozen roses and a bunch of mums for under $25, got some candles and floral foam for about $6 and used a ceramic container I already owned. I love flowers and think they add such a nice touch to a party.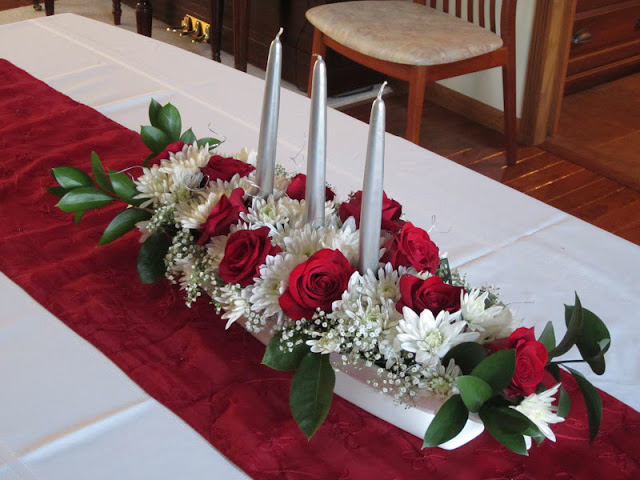 On MJ's table
MJ and Dave also provided some noshing food to greet their guests (6 couples total).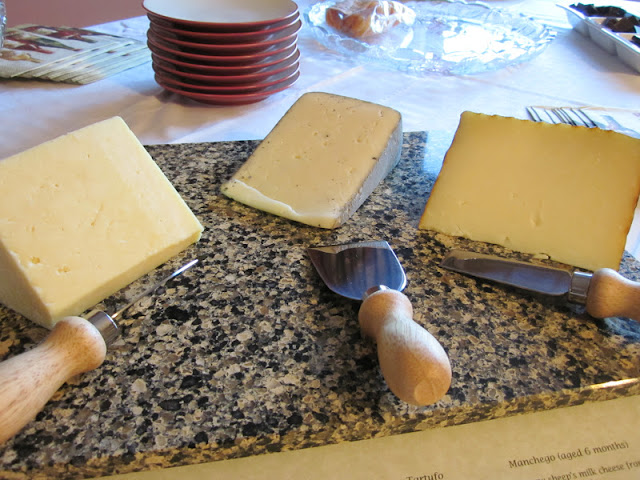 Cheeses from Zzest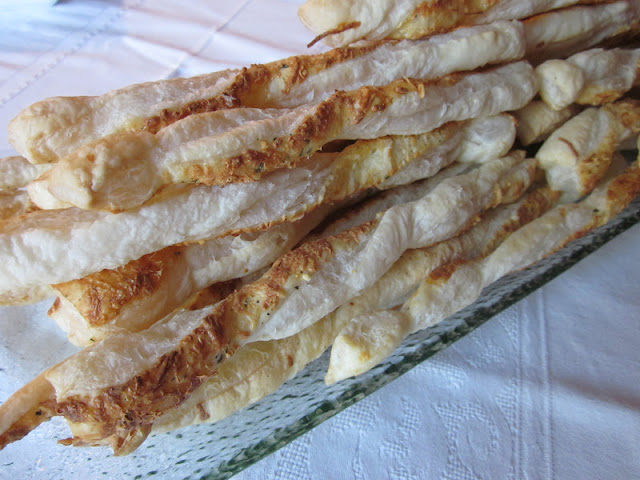 Cheese Straws – these were awesome! Must get recipe!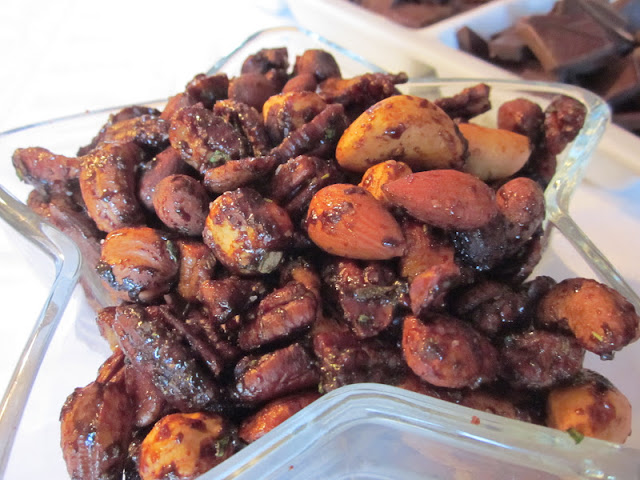 Spicy Mixed Nuts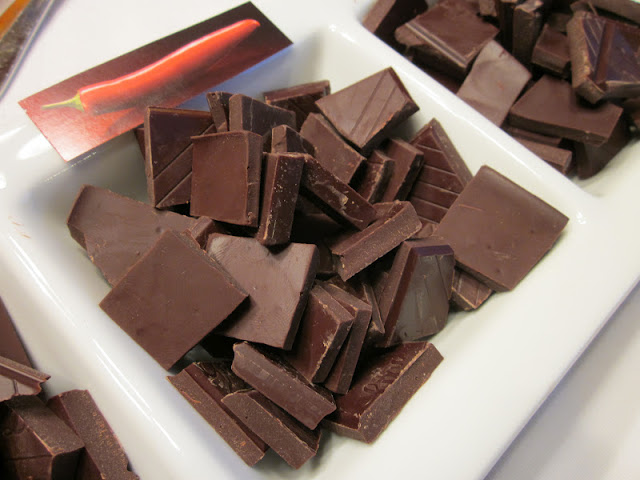 Different chocolates and some with infused with chili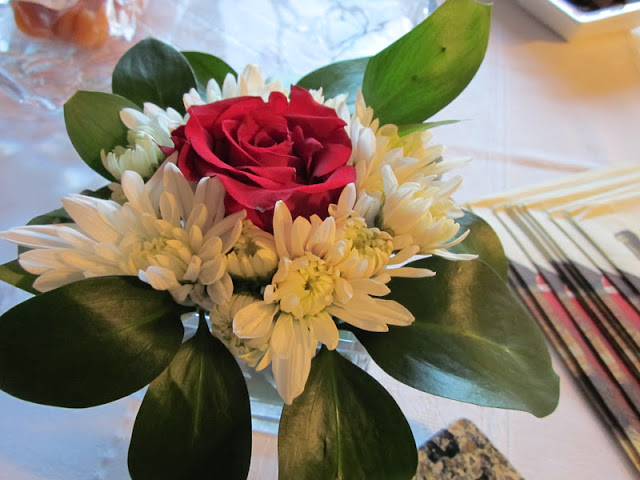 Leftovers flowers in a small square vase
I have lots more to share with you! So come back for part II – more food and wine!
Interesting fact – I grew up very close to the Finger Lake area and Mr. John and I back in the day were known to do a little wine tasting ourselves. We would get a bunch of our friends, tour a few places and stop in Corning, NY (yes, the glass place!) on the way home to stop at a Mongolian Grill! This was about 30 years ago. Fun memories! Here's a little information on the area if you can't afford to go to Napa! Finger Lake Area