One year ago my blog was born. I was scared and nervous. What would I write about? Who would read it? Would anyone come back? Would I run out of things 6 months into in? Would I stick with it?
Originally I wanted to blog as a place to start keeping recipes and being able to share them easier with my girls, friends and other family members. The recipes I write (and cook) about are mine, family "treasures", found on-line or in one of my many cookbooks or magazines I receive. At this point, I have so many bookmarks in different cookbooks and magazines that I'm not worried that I'll run out of recipes to try/write about!
Next I thought I would throw in some of my other interests – crafts, reading, decorating and anything else that might pop up! Highlights from this past year included planning/crafting for our daughter Kristina's wedding and redecorating (soon you will see a project I worked on this past weekend – our bedroom).
Thank You so much for coming back and taking a look. As a small token of my appreciation, I'm giving away an item that is a must for the kitchen! I love aprons and I love sewing – so here is what you can win…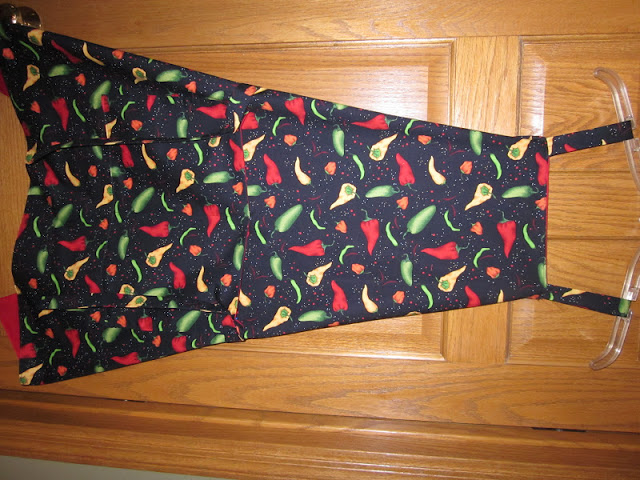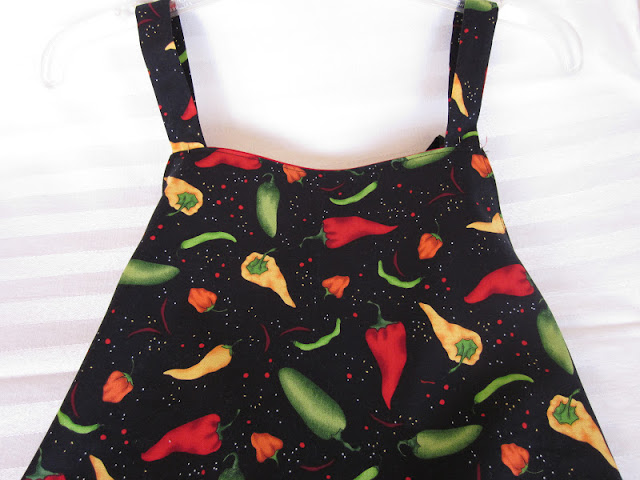 To enter, please leave me a comment on this post and let me know if you have a favorite recipe of mine you have tried or just say hey! The drawing will be all "Official' with my techy husband (I tried to get him to model the apron but he was a no-go!) The drawing will be Saturday 2/18 around 10 a.m. (I should be up and have had a couple cups of coffee by then).
Again, thanks for stopping by!