Cooking and aprons go together – for the last couple of years I've been sewing up some – I think they are fun to make and so many cute fabrics to choose from… here's a few…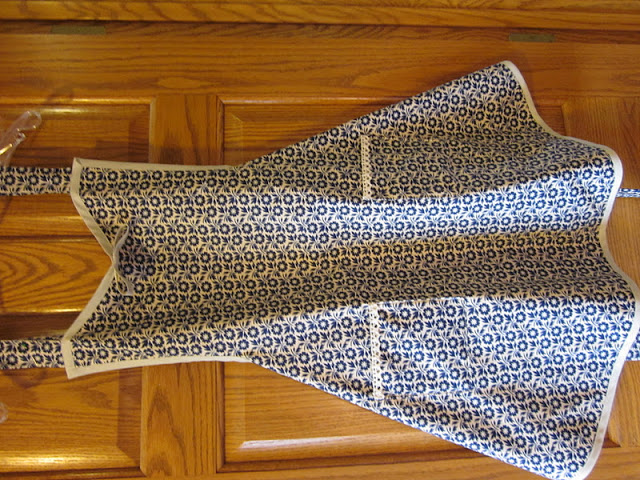 These were for a friend's daughter's wedding – 6 in all!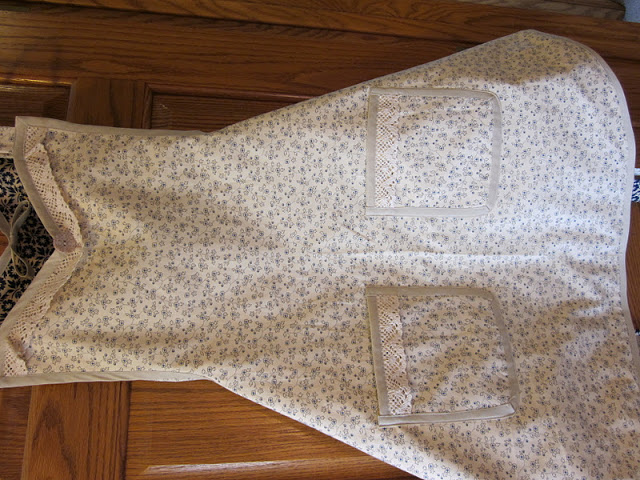 The Bride's apron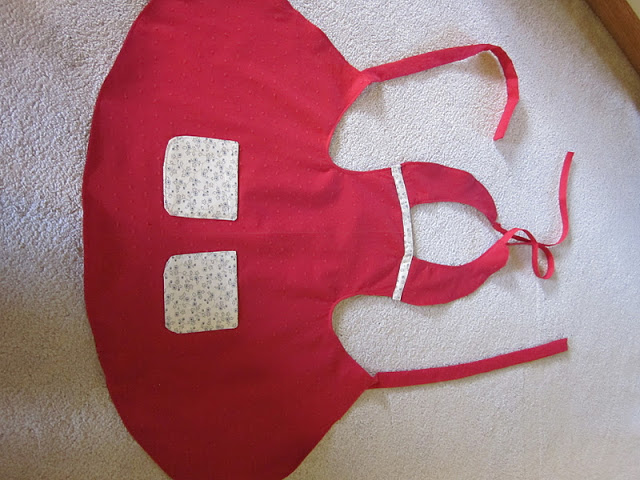 The flower girl's
Love the cupcake print!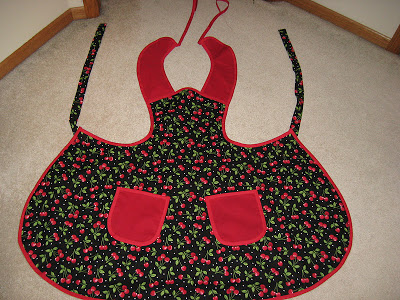 Can she make a cherry pie?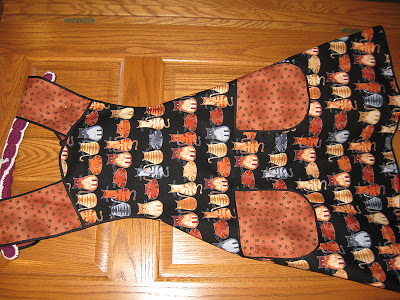 I have a co-worker who loves cats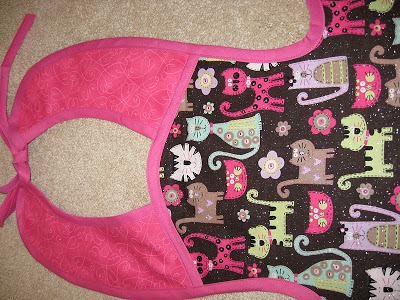 For my niece Amy – another kitty lover!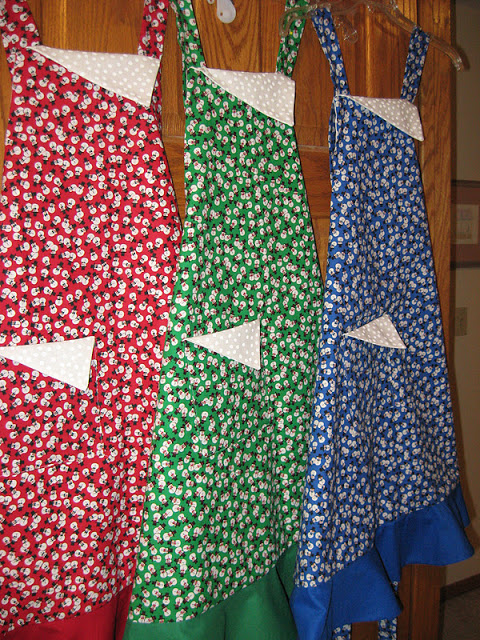 2010 Christmas aprons
The women of Christmas Cheer!! In 2009 I made aprons for myself, Steph and Kristina – these were for us "kitchen workers" on Christmas Eve. So in 2010 I made 3 more aprons for Danielle, Kelly and Megan and have since graduated them to be helpers… maybe this year I should make aprons for the guys 🙂