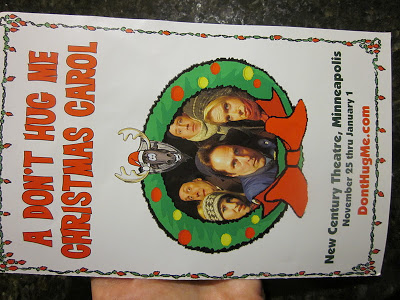 Saturday over Thanksgiving weekend, we went with some friends to see this play. This had been on my must see list for about 3 years so I was really glad the stars aligned this year! As I'm writing this, I'm chuckling to myself….it was so entertaining and funny. I totally see why their shows are sold out each night – if you live around Minneapolis, I would recommend it!
After the play, we went to a restaurant downtown… it is always hard to decide where to go… there are so many places we want to try. A co-worker had recommended this place and I'm glad she did. We have a wonderful meal… another place I would recommend trying!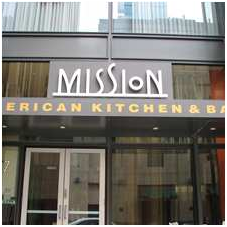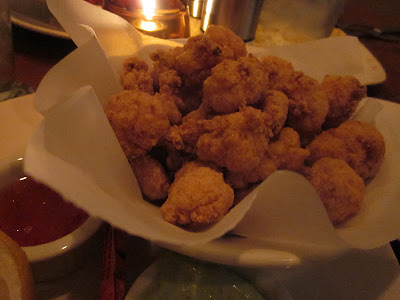 Appetizer – Cornmeal Crusted Rock Shrimp with dipping sauces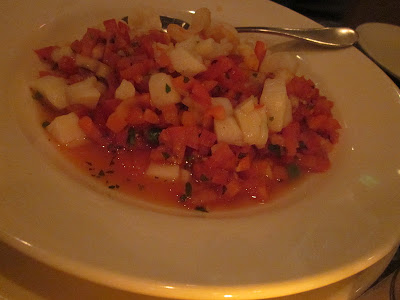 Appetizer – Seafood Cheviche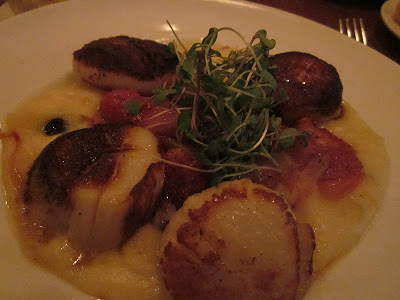 My dinner – grilled scallops served over a potato fondue…. yum!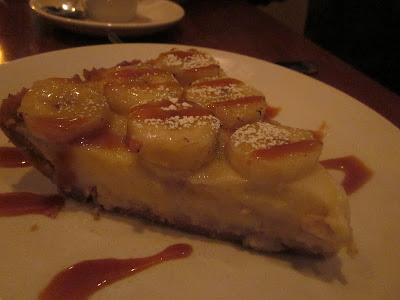 Banana Cream Pie for dessert – Mr. John and I shared!
If anyone has a suggestion for another place we should try, let us know!