Here's the last of the "crafty" things I did for the rehearsal dinner – coasters. I made a template on powerpoint, dropped the digital files in, printed (again at Staples where I think I deserve September customer of the month!), and had them laminated. I made 48 different ones and here is a sampling of what they looked like – they were a big hit… and super easy to do and inexpensive.
The rehearsal dinner was at Champps were we had a private room. It was great and they prepared a limited menu for us and provided a dessert to share at each table. I would highly recommend it!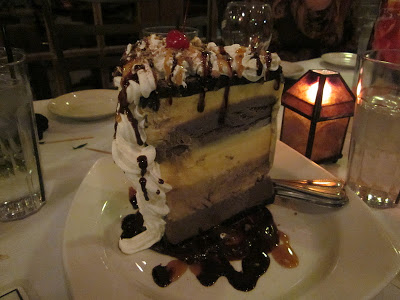 This was to die for!! deelish!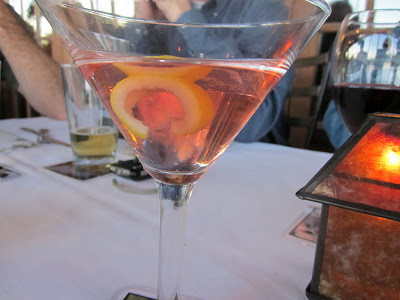 They also made a mean cosmo!
K&B are back from Maui and we drove to see them tonight and I brought dinner. I made homemade sauce, homemade fettuccine and an apple pie… come back soon to see me and my pasta machine in action 🙂