October 8, 1983 in Endicott, NY
This past weekend we celebrated our anniversary…I'm not sure why I am posting this picture but it brought back some happy memories!
We decided to celebrate on Sunday by taking a day trip, so Mr. John hooked up the Lund, packed my pink pole and we headed to the mighty Mississippi. It was an absolutely gorgeous day – low 80's, no wind and sunny – my kind of fishing! We fished, took in the sights, stopped for a tasty beverage, lunch and a treat on the way home. A great anniversary celebration! I had planned on cooking us a meal but needed to take advantage of what good days we have left before the snow flies and no, I don't ice fish 🙂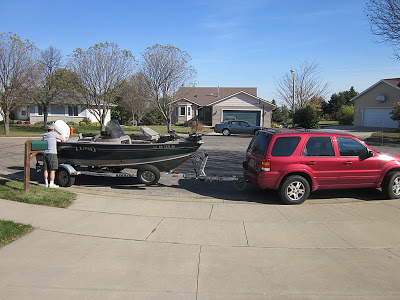 Off we go…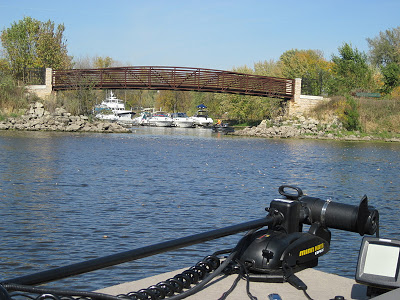 Marina in Wabasha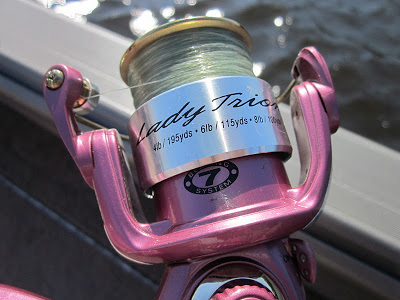 My fancy pants fishing reel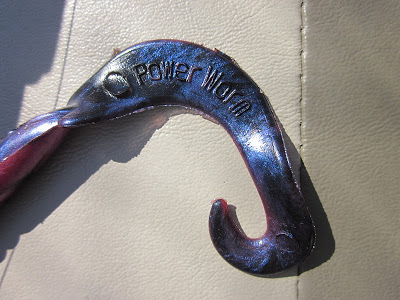 Unfortunately the Power Worm wasn't a fish magnet!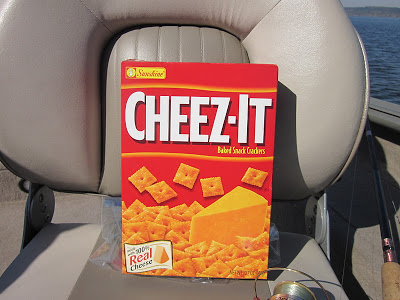 Cheez-its – a fisherman's snack (inside joke)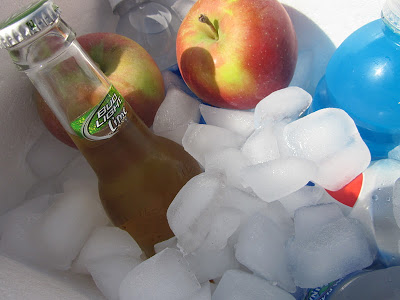 Tasty beverages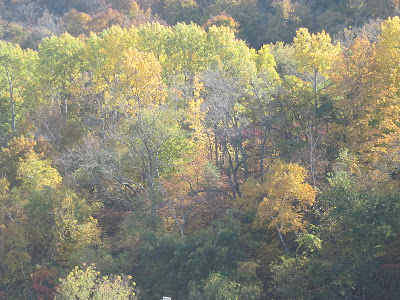 Some color left on the trees…beautiful!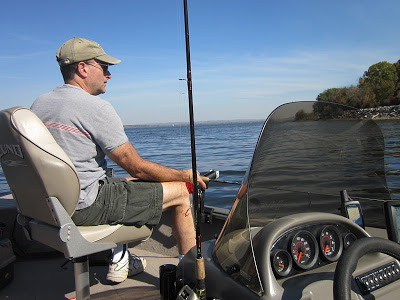 Captain John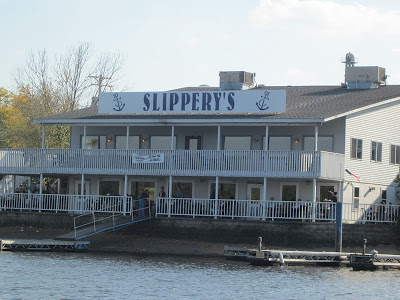 Time to dock for lunch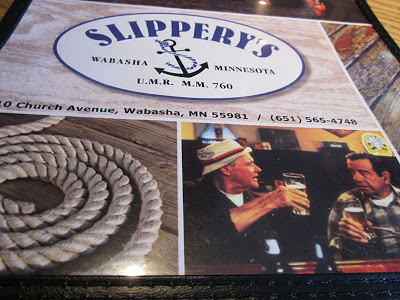 Claim to fame – Grumpy Old Men filmed in the town – the movie plays non-stop on the bar TV!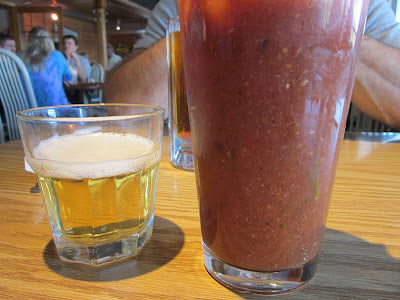 Thirsty!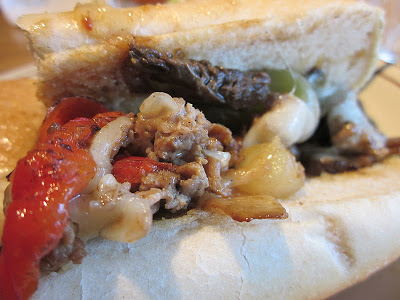 Philly Cheese steak….yum!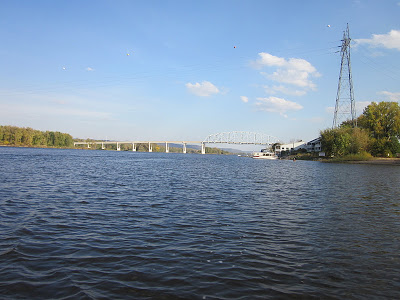 The bridge from Wabasha to Wisconsin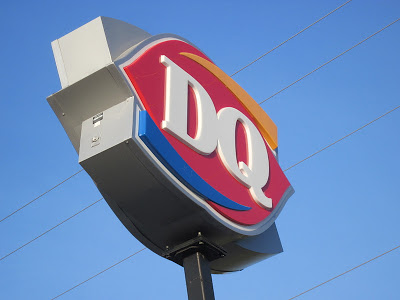 Treat time!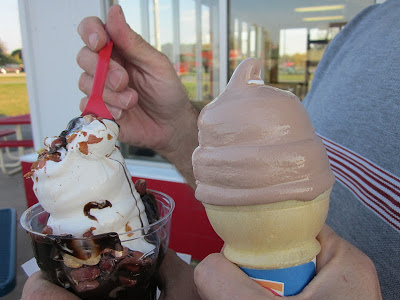 Cheers – The End!