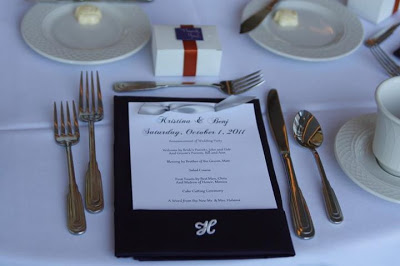 It is hard to believe that exactly 1 week from this moment we were at Kristina and Benj's wedding rehearsal. What is even harder to believe that all the planning and crafting involved during the last 15 months is over! I knew I wanted to make some items for the wedding and one of the "great" ideas I had was to make napkins in the color of the girls dresses… eggplant. I (with some help from friends!) made 180 napkins – used 60 yards of fabric and 28,800″ of thread! The final touch was a monogrammed H ironed on. They turned out awesome and looked fantastic on the table… the above picture was taken at the reception.
And to go in the napkins, were menus. These weren't too hard to do – just putzy putting the ribbon on.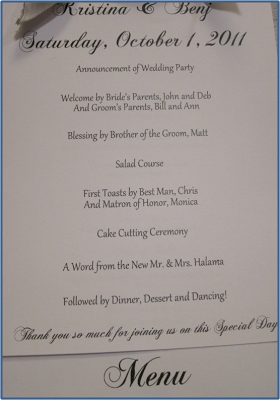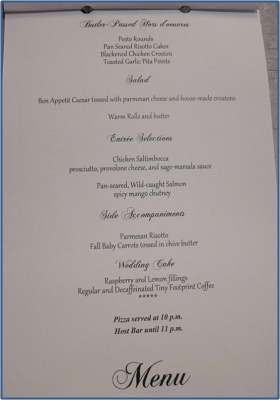 Moving onto the next craft item was the goody bags for the hotel guests. I knew I wanted to do something with the fact that Kristina was raised in Minnesota and Benj in Wisconsin…. so let's see what goes together – Packers and Vikings, Twins and Brewers, Gophers and Badgers – NOPE to all – it is Cheese and Crackers and what do you slice the cheese on… a cutting board. I got Mr. John very excited about this idea – well, I was more excited than him but he agreed to help and he didn't want me near his power tools! Can you guess what we he did….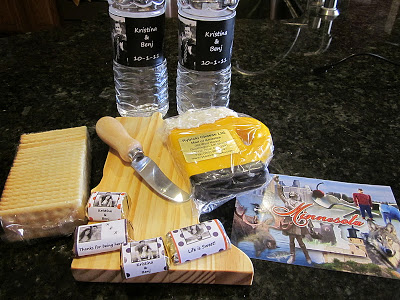 Each goody bag had a cutting board, cheddar cheese (either in the shape of Wisconsin, a Packer football or Beer mug-above), crackers, cheese knife, a stamped Minnesota postcard, water bottles and some Hersey chocolate wrapped in home-made wrappers.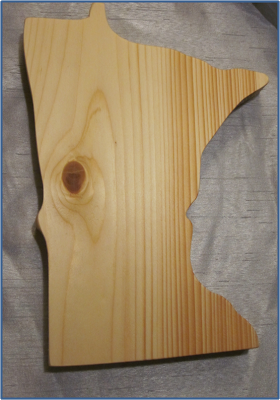 I made a template for the candy wrappers and printed off at Staples – these are so much cheaper to do yourself than ordering on-line and I would be happy to share what I did if you are interested.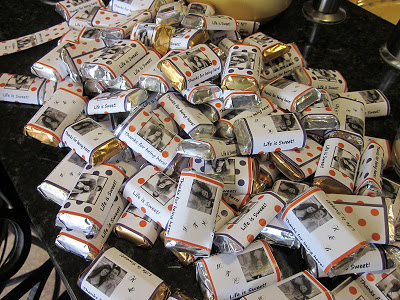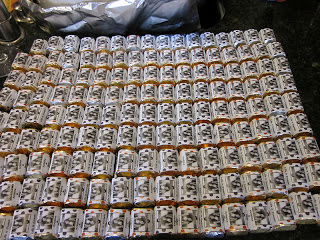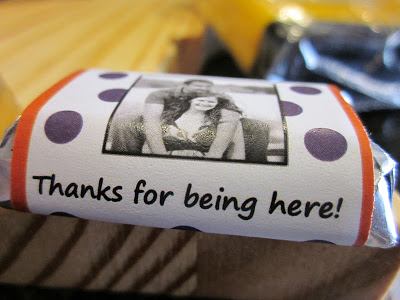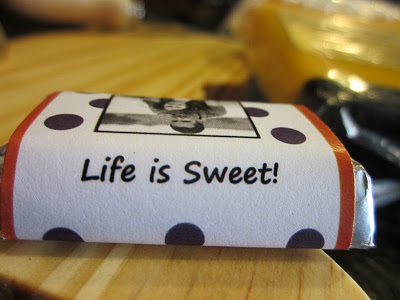 Another inexpensive idea is making your own labels for the water bottles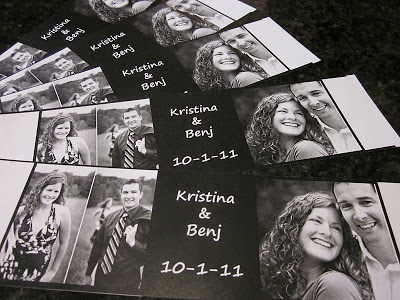 BUT the best part is what was on the back side of the cutting board. John burned these on with some metal letters and a heart….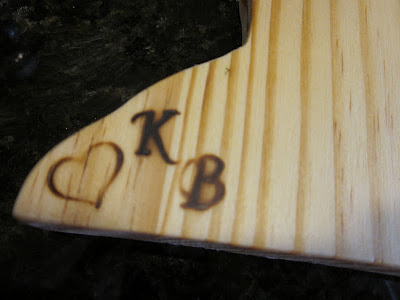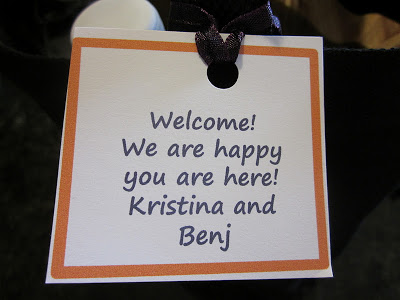 I have a couple more wedding crafts to share – come back!!