I'm throwing myself a "clambake" tonight. Normally our friends the Jones have a yearly clambake in the month of September – but this year they have a daughter's wedding coming up soon and I totally understand that since we have one a week after theirs! Busy time….So doubtful for a clambake this year but here are some pictures from last year..
First thing on the menu is steamed clams. Clams are prepared and put in gauze bags and placed in a huge pot and steamed.
The clams are served with melted butter… YUM – I usually have about 1 1/2 dozen
The "bake" consists of sweet potatoes, corn and chicken. These are also steamed (on top of the clams) Then the chicken is finished off on the grill.
The night is finished off with guests providing desserts and some drinks…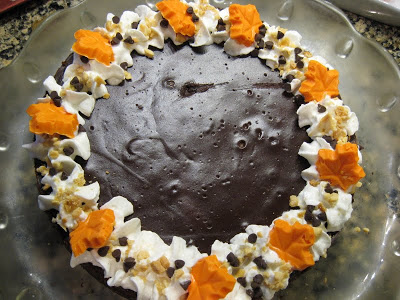 4 layer Chocolate Pumpkin cake – I need to find the recipe!
Red Apple Sangria
Dave and MJ are terrific hosts and I'm sure there will be a clambake in 2012! I can't wait!