Shrimp Shooters


More appetizers to share with you tonight. Not only is the presentation of these really cute, but they taste awesome. The recipe came from the 2007 Pillsbury Summer Appetizer book. Of course I had to have the right glasses and found these glass shot glasses at IKEA…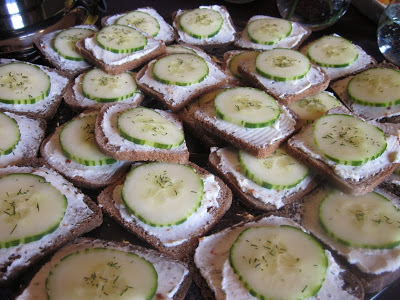 Cucumber Sandwiches
I have never made these but they are delicious – a friend brought them – they are refreshing! I will need to get this recipe.
Chicken Salad


This is the first time I have ever made chicken salad. I've always wanted to but it scares me because I want it to taste awesome! This was pretty good. I baked boneless chicken breasts and diced after it cooled, add diced celery, diced red and green grapes, walnuts, mayo, S&P and also some lemon pepper. If anyone has a really good recipe, please send my way or other suggestions!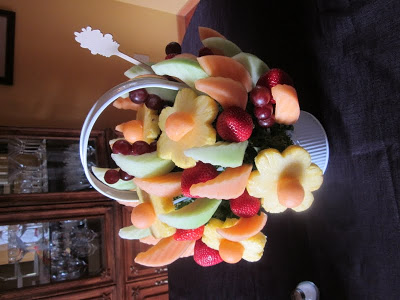 Super cute from Edible Arrangements – no muss, no fuss!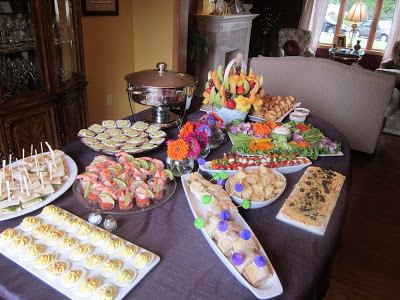 The food table
Tomorrow night I be showcasing the yummy desserts and some odds and ends from the shower!