Summer means fresh not hot house tomatoes and one of the best ways to serve them is with fresh mozzarella and some garden basil drizzled with EVOO (that's Rachel's Ray lingo!) and freshly grated pepper and salt…
I think I could eat this every day!
Here's a colorful table scape – these dishes are from Crate and Barrel – 2010. I'm glad I bought 12 of both dinner and app plates – they tend not to carry the same things from year to year! And I really, really, like, like them 🙂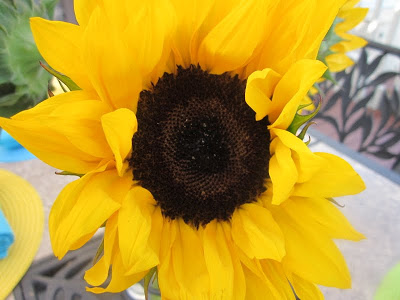 Happy Summer – enjoy it while it's here!