Five days, over 2300 miles and we are back home. We traveled to NY for my dad's 80th birthday and also managed to throw in a surprise bridal shower for Kristina. Everything went off without a hitch! I hope to be back in the kitchen soon but here are a few pictures of what we experienced back east….
Kristina's surprise shower was held at a Tea House
Gotcha – Kristina was very surprised!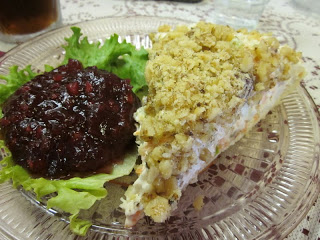 This was a delicious chicken salad with a cranberry-orange sauce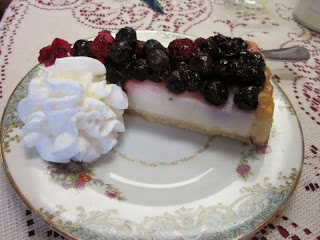 Berry Tart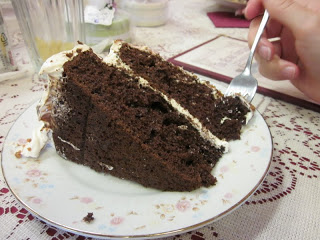 Peanut Butter Chocolate Cake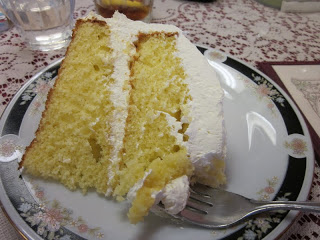 Lemon Mousse Cake
Dad and Grandpa turns 80 -hope he doesn't mind his picture is here 🙂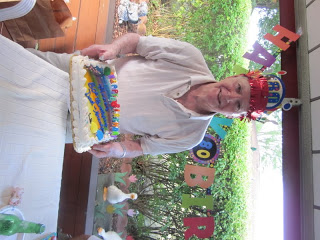 I'm thinking he looks pretty good for 80!
In the last hour we were in Endicott, we stopped at 3 food places – Lupo's Char Pit, Custard Corner and Roma's Bakery… so yes, the diet begins tomorrow!
This is a cheeseburger sub – has a delicious oil/vinegar sauce – love it!
The reason we go to Lupo's – spiedies!**
The best fries – served in a paper bag!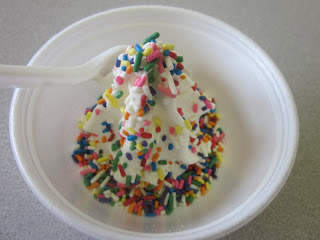 I had the baby cup of vanilla custard
Last stop – Roma's then time to hit the road and the 18 hour trip (done in 2 days!)
I love going back "home" – to visit family and eat!!!!
**Here's tonight's history lesson on spiedies (click here)