We just spent a few days "up north" in Pequot Lakes with Kristina and Benj – it had to be the best weather week ever! Lots of wake boarding (not me!), fishing – I caught 3.5 (the .5 is the one John snagged and let me reel in) and hanging out at sandbars playing frisbee and relaxing. Last night we made these grilled pizzas. This recipe is originally from my friend MJ who found it at Bon Appeit. I have tweaked it through the years – will show you how it's made and will figure out a printable recipe for you in the next couple days!
For sake of ease and less fuss – this time I bought pre-made dough at Trader Joe's… I've also made my own dough and added fresh rosemary to it.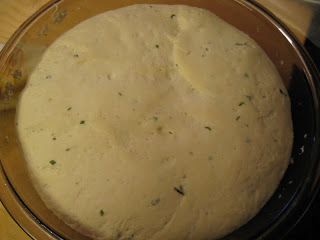 An earlier version
The main ingredients need to be grilled beforehand (and oh, charcoal is best for this recipe). I normally cut and skewer the sausage, onion and peppers before grilling but forgot to bring skewers with me so here are two versions on how to grill
Last night
Typically done
Other toppings include diced plum tomatoes, sliced green onions, 3 kinds of cheese – feta, parmesan and mozzarella. I put everything in bowls (including above)
Start by taking a chunk of dough and stretching into a circle (though mine end up in mystery shapes) and putting on a medium-hot grill
Benj demonstrating how to put dough on grill – at home I use my pizza peel which works great!! This was a little fussier
Once the bottom is charred and light brown, flip over for about 30 seconds, remove from grill and add toppings
Slide back onto grill and cook until bottom is again light brown and slightly charred…. I know this looks very complicated but it really isn't… try it, you'll like it! Who needs a fancy pizza parlor!