I've had tonight's recipe for a long time – it actually came in my Kohl's bill about 10 years ago! Go figure. I have made this quite a bit and even made for Danielle's junior prom dinner that we hosted.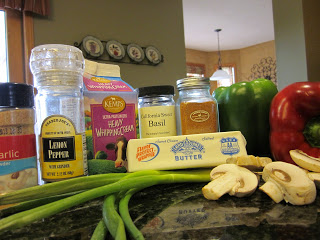 Mix chicken with Cajun seasoning… this has about 2 tsp – I probably would have liked a tad more…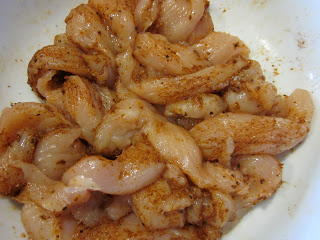 Veggies ready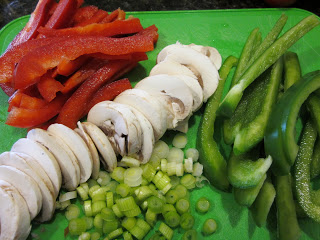 Spices ready- from top to bottom – garlic powder, basil, salt, lemon pepper and regular pepper. (Side note – these cute little bowls can be found at IKEA)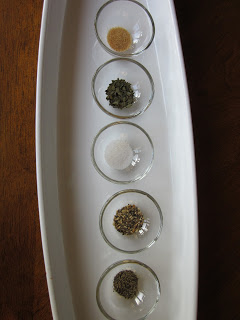 Saute the chicken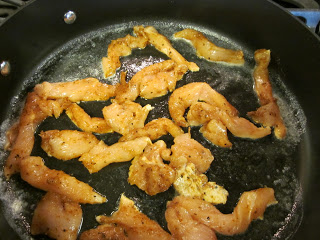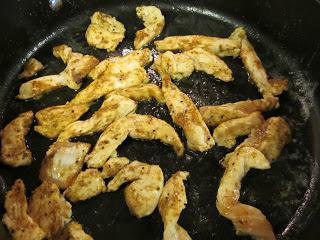 Add veggies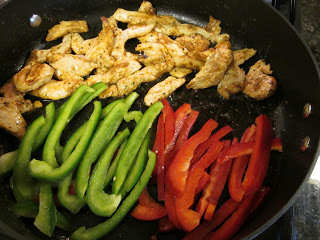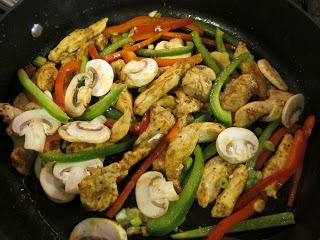 Add cream and seasonings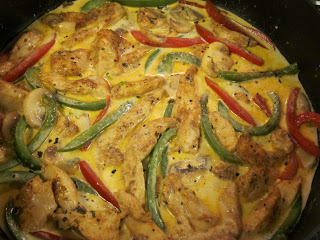 Then pasta….penne pasta would work better – the fettuccine kept sliding off the fork!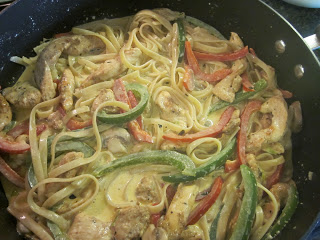 Dinner is served and 4.5 stars tonight!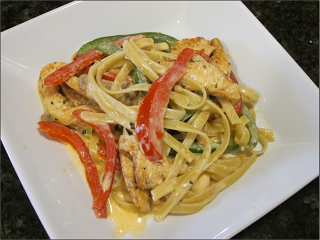 hmmm….yes, these are new bowls and yes, John noticed…all he said is where are we going to store them. I'm not worried, I always seem to find a place!


Cajun Chicken Pasta
Serves: 2-3
Calories: NA
Prep Time to Table: 30 minutes
Recipe : Kohls
Ingredients:
-2 boneless chicken breasts-cut into thin strips
-2 tsp Cajun seasoning
-2 tbl butter
– ½ red pepper and ½ green pepper cut into thin strips
– 2 green onions sliced
-1 cup heavy cream
-4 oz. pasta cooked (penne works best)
– ¼ tsp basil
– ¼ tsp lemon pepper
– ¼ tsp salt
– ¼ tsp pepper
– ¼ tsp garlic powder
– parmesan cheese (optional)
Preparation:
1. Cook pasta
2. Place chicken and Cajun season in a bowl (or bag) to coat
3. Melt butter in large skillet over medium high heat – sauté chicken for 5-7 minutes
4. Add peppers and sauté 2 minutes
5. Add mushrooms and green onions and sauté an additional 5 minutes
6. Reduce heat to low and add cream and seasonings
7. Toss with pasta and serve with cheese if desired
Notes: I heat the heavy cream 30 seconds in microwave before adding to mixture