Last night we went out with friends Steve and Sue for dinner… We traveled to Nosh's in Lake City.
It sits on the Mississippi and overlooks a marina.


Would like to see it in the summer with the slips filled!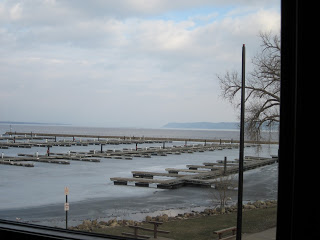 We started out with drinks and a special treat from the chef. Something with Roasted Red Peppers – it was good…
I started with an Cran-Orange Martini… very good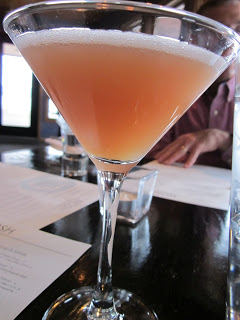 Sue asked for a regular coke and this is what they served… pretty sweet from what Sue said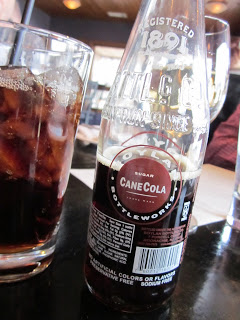 Our "app" from the chef
We ordered additional appetizers and salads before dinner
Steve-Calamari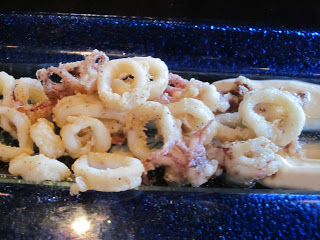 John-Garlic Shrimp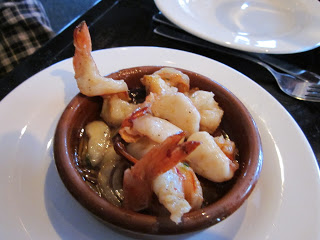 Sue – Mixed Green Salad…had delicious candied pistachios!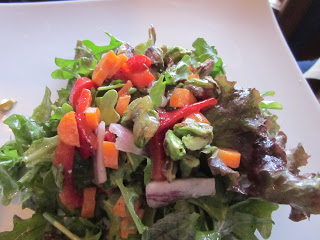 Me – Roasted Beet Salad with Balsamic reduction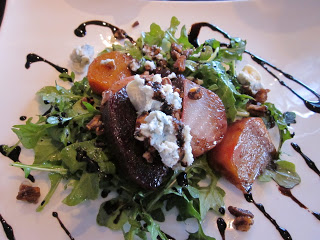 Next up -dinner:
The guys had Paella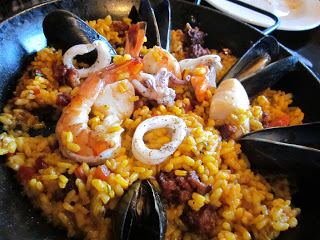 Sue had steak with potatoes and broccoli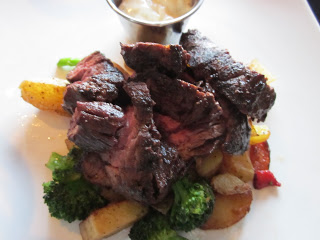 And I had scallops on parmesan risotto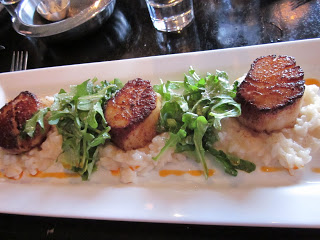 We also tried desserts… this is one called "Medium Rare" Molten cake…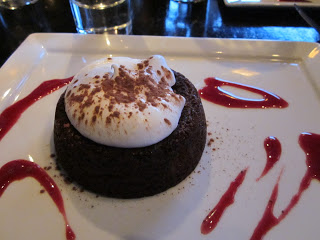 Overall we gave this place 5 stars. Besides having a good dinner with good friends – this place knows how to wait on their customers – never felt rushed and the food arrived hot and fresh. Will definitely go back! And here is a cute sign they had on their wall: