I had great hopes for tonight's dinner. Have you ever been to Victoria's restaurant in Rochester? I love their linguine with Pescatora Sauce (it's no longer on the menu but they will make it special, if you ask).
I thought how hard could this be? I used baby shrimp, minced clams, garlic, tomatoes, spices, olive oil, and some wine. I'm Italian, I could figure this out. I started out by sauteing the garlic, shrimp and clams, threw in some red wine and red pepper flakes; hand-crushed (by me) San Marzano tomatoes and fresh parsley and basil. Simmered it down and served over linguine… it looked great like the real deal….
…but is was not up to what I thought it should taste like…. it was good but not great… so I googled Victoria's Pescatora sauce (probably should have done this first) and the recipe is not posted but it said it was made with baby shrimp, clams, garlic, marinara sauce and white wine. So I will go back to the drawing board, attempt to make again and then will post my results and hopefully a "post worthy" recipe!


But dinner was not a total disappointment, Mr. A. went to the Man Mall last night and brought home one of my favorite things to eat.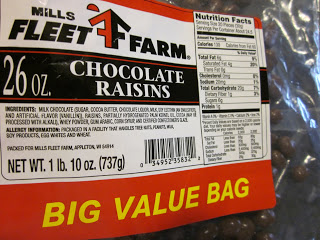 Yummo! All we need are some popcorn and goobers and we could have a movie night!