Well at least tonight's recipe is! Quick and easy – this recipe called Greek Style Pasta with Shrimp combines a few of my favorite flavors… shrimp, kalamata olives, feta cheese and pasta. Enjoy!
Tonight's ingredients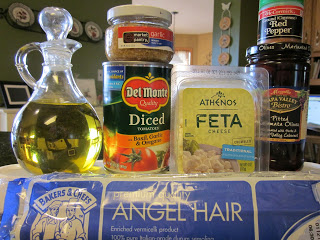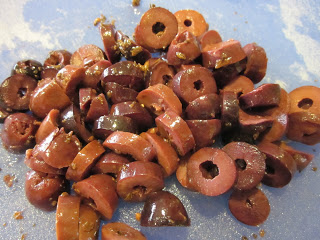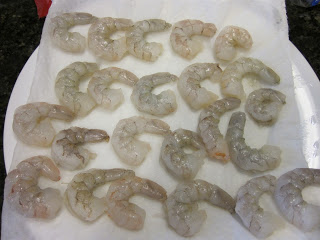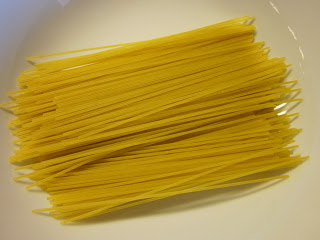 Saute the shrimp about 1 minute on each side, add the garlic and saute about another minute and then add the tomatoes and olives.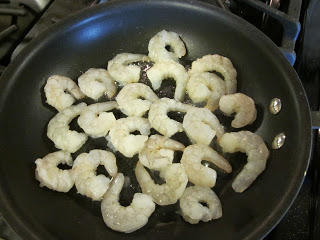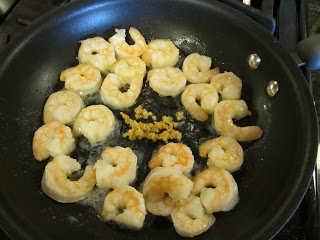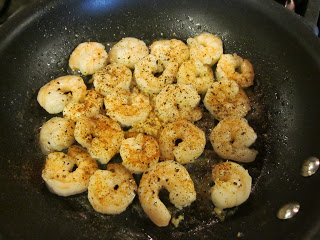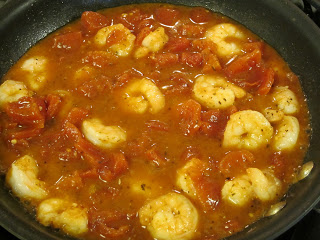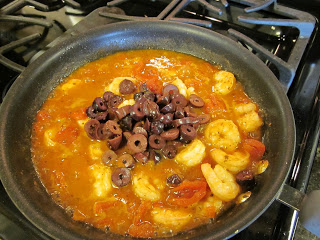 Serve over pasta and add feta cheese… another 4 stars! Opa!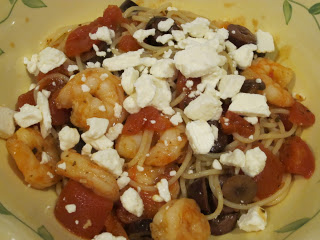 Greek Style Pasta with Shrimp
Serves: 2
Calories: 450
Prep Time to Table: 30 minutes
Recipe : New Creation 2011
Ingredients:
-4 oz. angel hair pasta
-1 tbl olive oil
– ½ cup chopped kalamata olives
– 1 tsp minced garlic
– 1 (14.5 oz.) can diced tomatoes with basil, garlic and oregano (undrained)
– 1/8 tsp fresh black pepper
– 1/8 tsp red cayenne pepper
– ½ lb. peeled and deveined shrimp
– 4 tbl crumbled feta cheese
Preparation:
1. Cook pasta
2. Heat oil in nonstick skillet over medium high heat. Add shrimp and cook about 1 minute on each side. Add garlic and sauté about 1 minute. Sprinkle with black and red pepper.
3. Add tomatoes, olives and simmer about 5-7 minutes.
4. Serve over pasta and sprinkle with feta cheese
Notes: Chicken would work also