Tonight is a new creation. I had intended something else but decided to ante it up a bit and glad I did. It had great flavor and if you like peas, you'll like the sweetness.
I would definitely use the chicken tenders again, I accidently bought them instead of regular chicken breasts and they were soooo tender after cooking.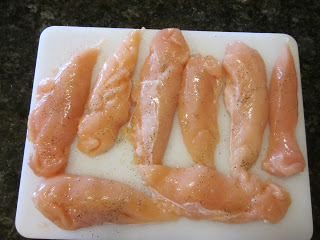 Simple ingredients – rosemary and green onions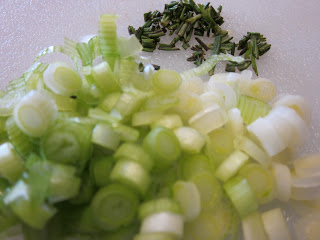 Chicken broth, heavy cream and wine make the sauce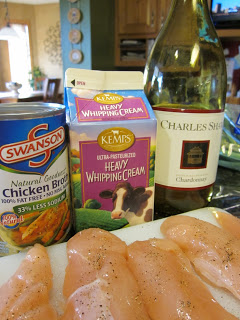 Don't forget the peas!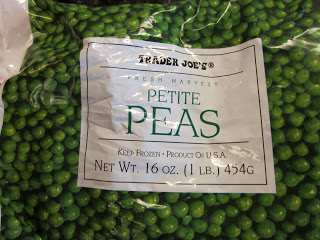 Brown the chicken, then add the rosemary, onion and wine mixture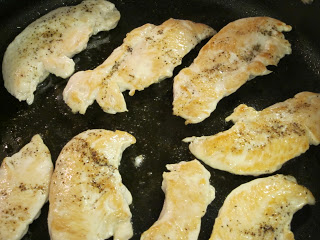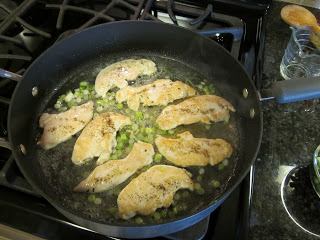 Next the broth and heavy cream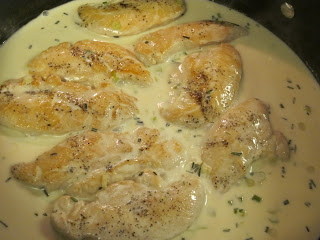 And again – don't forget the peas (even though they look weird right now)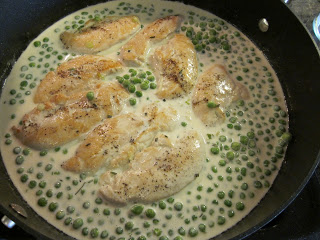 Dinner is ready and delicious – 4 stars!