Back to cooking tonight. I have made this recipe twice now and both times it turned out really good… John said we can't give everything 5 stars so we are giving this 4… but we both went back for seconds!
Getting started: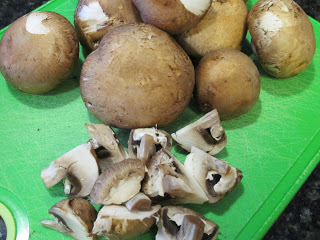 Next the carrots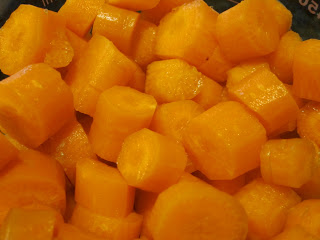 Then dice the bacon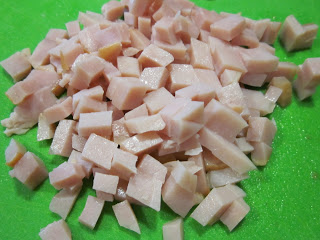 Chicken(after cooking):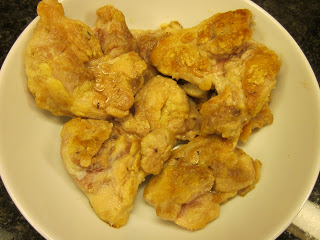 Saute the vegetables: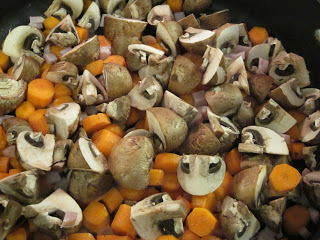 Seem to be going through a lot of wine lately so needed to open a new bottle: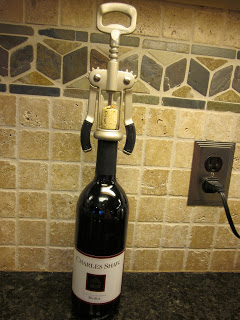 Adding wine mixture: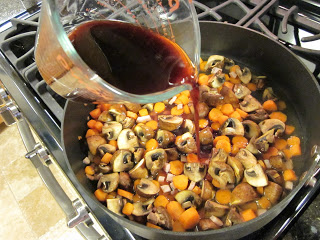 Simmering with the chicken and the flavors are really melding here: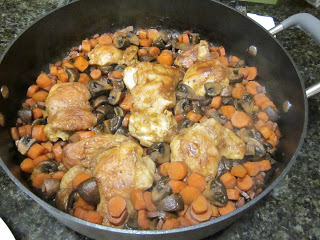 Dinner is served: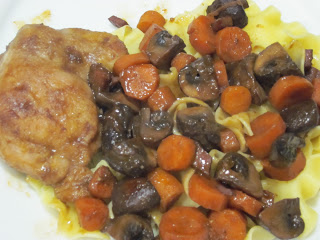 Coq au Vin (quick)
Serves: 6
Calories: 230
Prep Time to Table: 45 minutes
Recipe : Adapted from Cooking Light
Ingredients:
-¼ cup flour
-1 tsp dried thyme
-½ tsp salt
-1 tbl olive oil
-6 (4 ounce) skinless, boneless chicken thighs
-2 cups (1/4" thick) carrot slices
-5-6 cups quartered baby bella mushrooms
-1/3 cup diced Canadian bacon
-1 cup dry red wine
– 1 cup fat-free chicken broth
-1 tbl tomato paste
Preparation:
1. Combine flour, thyme and salt in ziplock bag; add chicken, seal and shake to coat. Remove from bag and shake off extra flour
2. Heat oil in a large non-stick skillet over medium-high heat. Add chicken; cook 8 minutes or until browned, turning frequently. Remove chicken from pan.
3. Add mushrooms, carrots and bacon to pan; sauté 3 minutes. Stir in wine, broth and tomato paste, cook 9 minutes. Return chicken to pan; cook 8 minutes or until chicken is done.
Notes: Cooking uncovered or high heat will reduce the liquid and concentrate the flavor. Most of the liquid is evaporated during this process. This is good served over egg noodles.