Tonight was a new recipe that I found through the MyRecipe site.
Rosemary-Fig Chicken with Port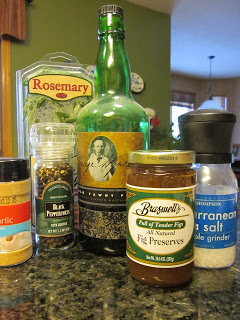 Chicken that is pounded will cook more evenly…so get at it!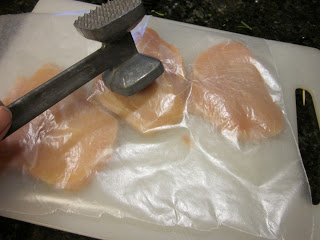 This handy tool is really called Shredding Scissors that I found at the Container Store in Edina. A few months later I saw them pop up at Crate & Barrel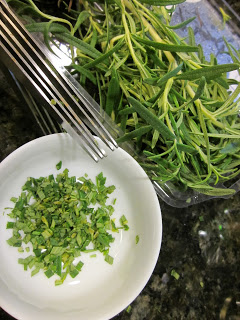 Here is the finished product – 5 stars from John!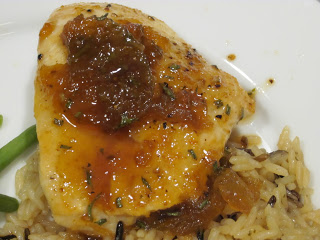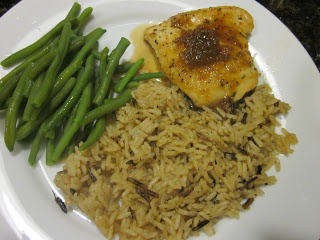 Rosemary-Fig Chicken with Port
Serves: 4
Calories: 330
Prep Time to Table: 25 minutes
Recipe : Oxmoor House
Ingredients:
– ½ tsp salt
– ½ tsp garlic power
-½ tsp fresh ground pepper
– 4 (6 ounce) boneless, skinless chicken breasts
-butter flavored PAM spray
-2/3 cup fig preserves
-1 tbl minced fresh rosemary
-6 tbls port or other sweet red wine
Preparation:
1. Pound chicken breasts to ½ inch
2. Sprinkle salt, garlic power and pepper evenly chicken and coat chicken with PAM
3. Heat a large nonstick skillet over medium-heat heat. Add chicken; cook 3 minutes on each side or until browned
4. Combine preserves, rosemary and wine in a bowl; add to chicken stirring gently
5. Cover, reduce heat to medium and cook 5-6 minutes or until chicken is done. Uncover and cook 1 minute over medium-high heat or until sauce is slightly thick. Serve with sauce over chicken
Notes: This is good served over long grain and wild rice