Tonight I tried this new recipe. I knew I had scallops in the freezer and went to the website called
MyRecipes
and searched on scallops. I was delighted to find this
recipe
1) I had most of the ingredients, 2) prep time was under 10 minutes, 3) cooking time less than 10 minutes, 4) calorie friendly. John gave it 5 stars and proclaimed it a keeper.
Sauce Ingredients: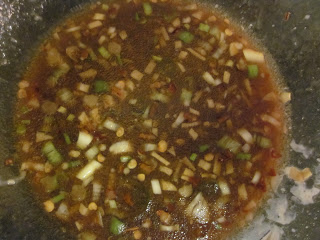 Scallops cooking: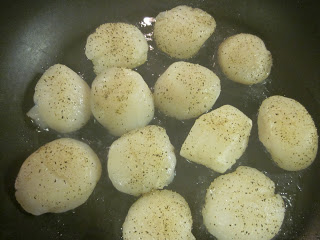 Scallops done: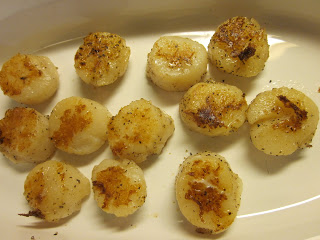 I'm a huge fan of Uncle Ben's 90 Minute Rice packets – just enough for 2: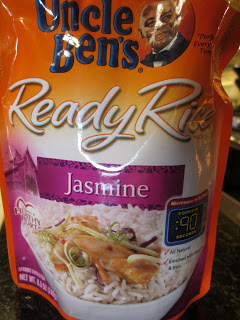 Time to eat with a side of Trader Joe Green Beans: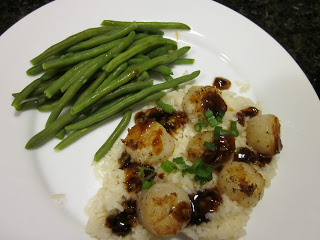 I'm guessing total calorie count is around 550 per serving.
If you try this one, let me know what you think!