It's pumpkin season and today we are sharing 20 ideas for your must try pumpkin recipe list! From breakfast to dessert and even a fun cocktail. We're sure you'll find a favorite to make year after year! Enjoy...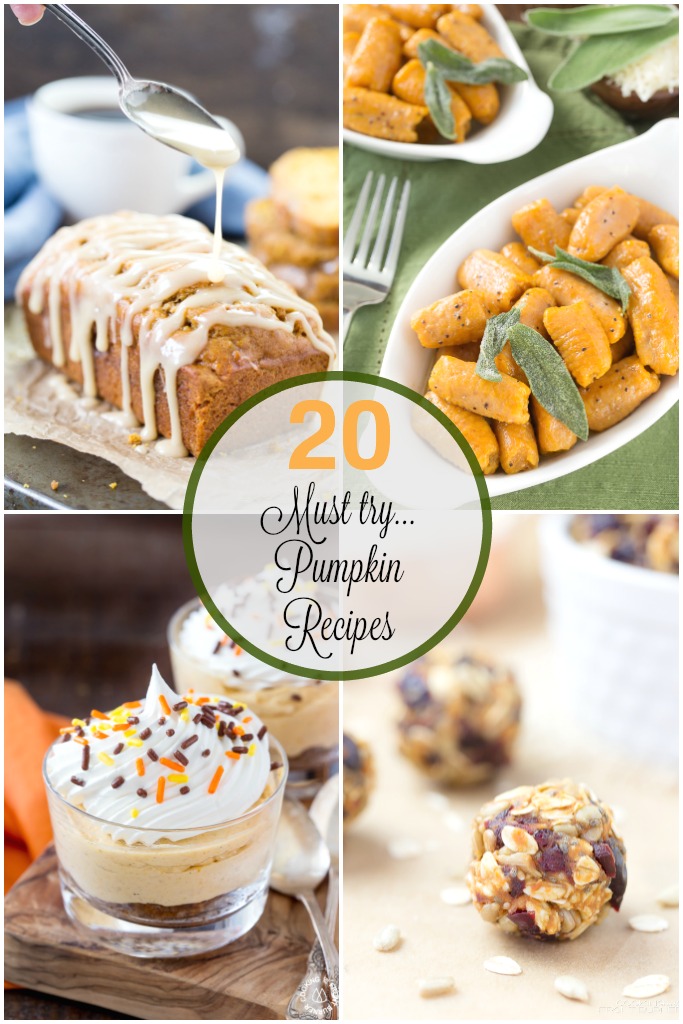 What's on your must try pumpkin recipe list this year? Do you have some oldies but goodies or going for some new recipes? Every year I always make a pumpkin pie and pumpkin bread. Both are great but I also love that pumpkin can be used in many other dishes - baked, no bake, sweet, savory, etc. This collection will hopefully give you ideas for some new must try recipes. So head out and stock up on pumpkin!
And now that fall is in full swing, I have really been the colors in my neck of the woods. The trees have been just beautiful with vibrant reds and yellows adorning our neighborhood. Every day when I drive up my street I look smack dab at a neighbor's maple tree - it's a beautiful red and when the sun hits it just right, it seems like it is glowing. So pretty! Plus it doesn't hurt that this week the temps have been in the 70's. Perfect weather for the mid-west and it can stay for as long as it wants - no complaints here.
So let's get to the recipes. Let's start out with some breakfast goodies, snacks, desserts, even a dinner recipe and end with a fun cocktail. I truly hope you will find something new to try. Happy fall!!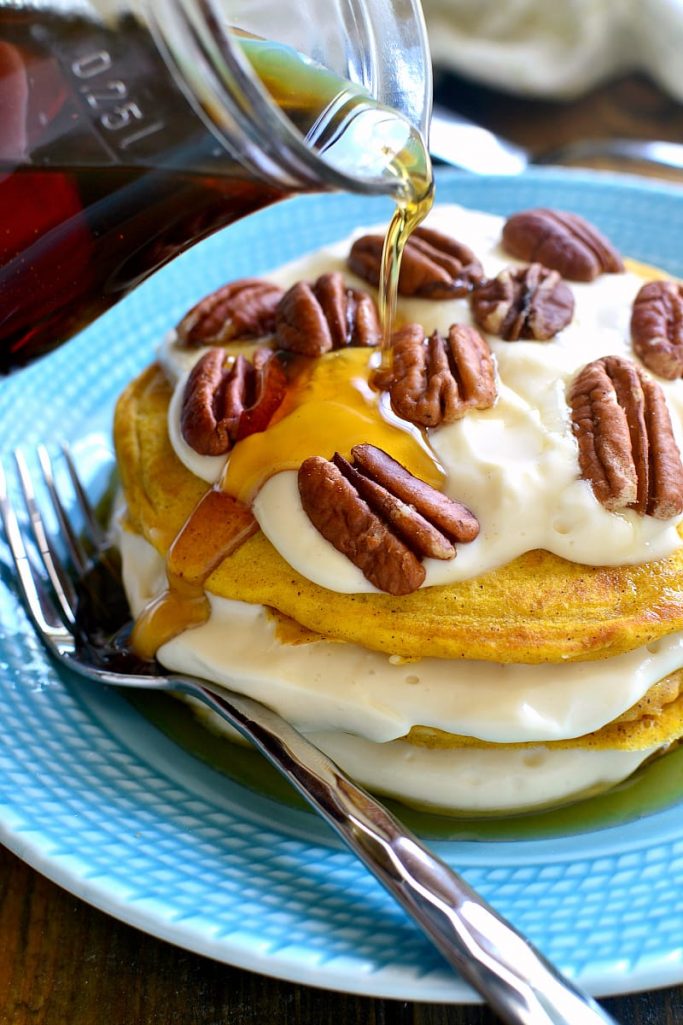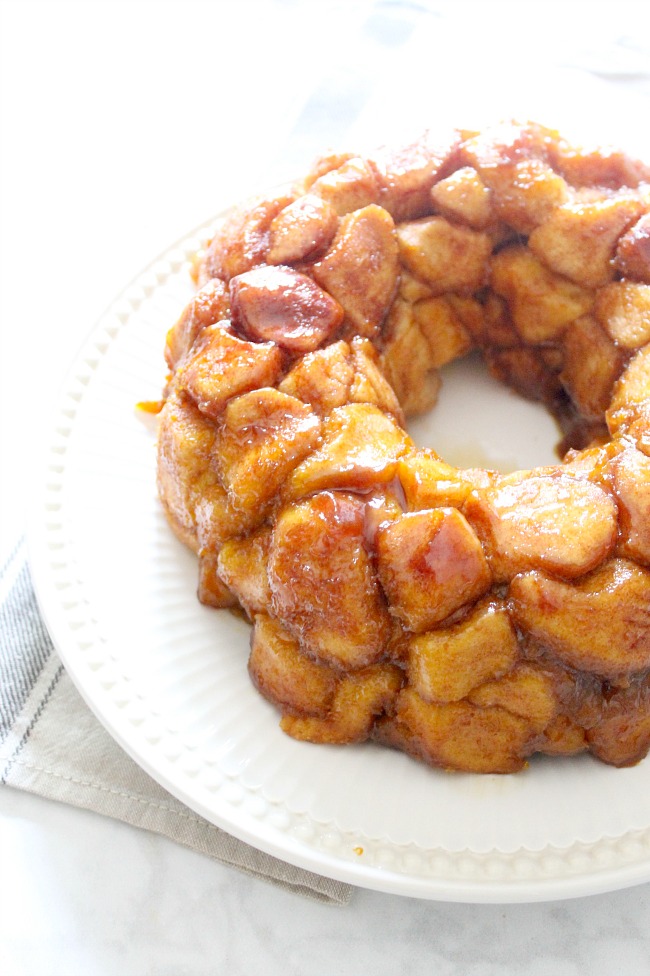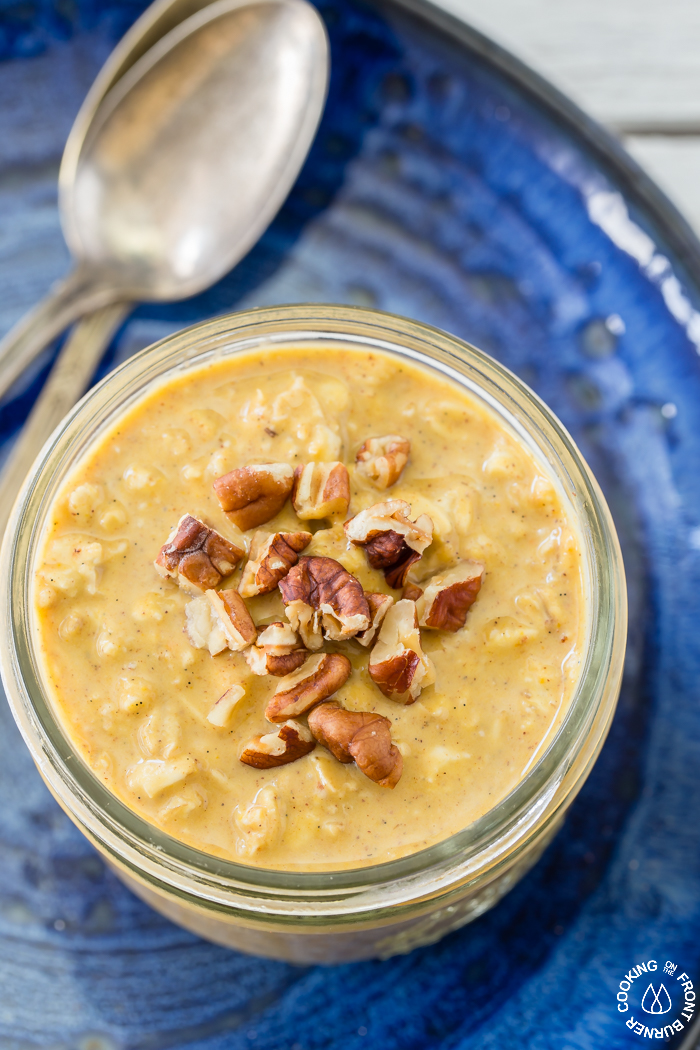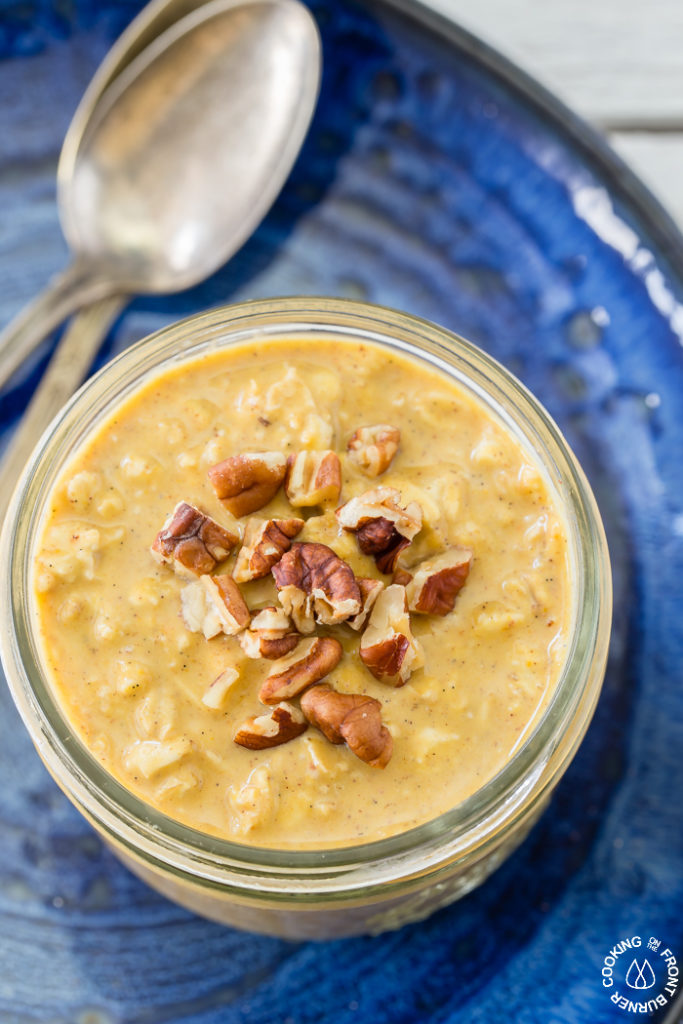 Overnight Pumpkin Spice Oatmeal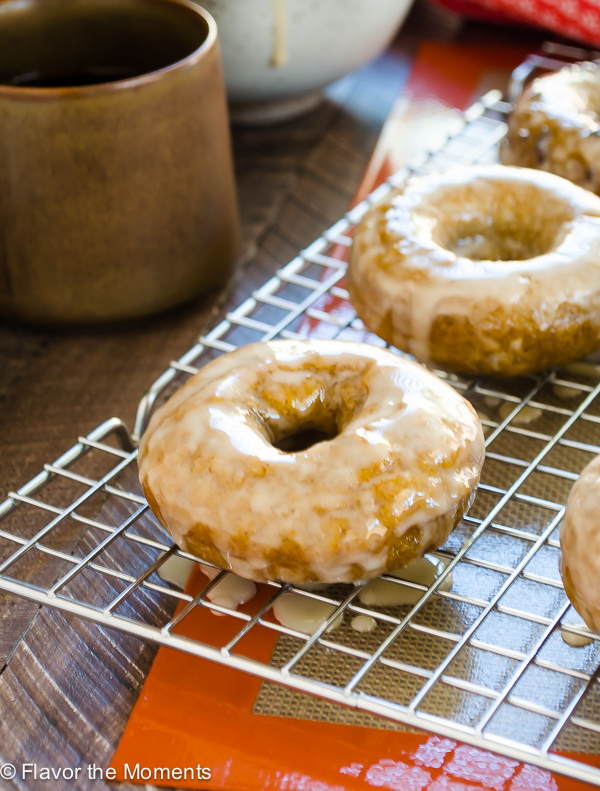 Espresso Glazed Pumpkin Glazed Donuts